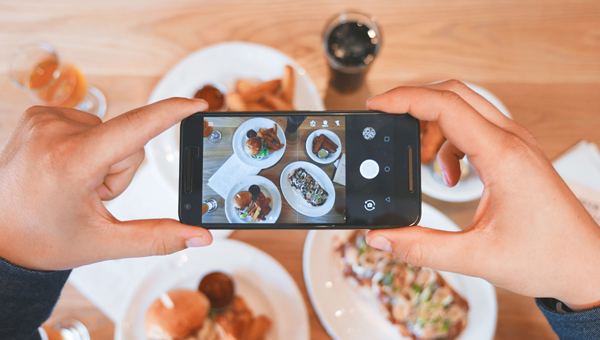 Social Media is a big part of our lives. At least, if you are to believe the statistics, it's a big part of our lives:
Social media has a significant impact on the way we live our lives. And, according to a recent article in The Washington Post, our friends' posts are also compelling us to buy more and more.
There are a number of factors (both internally and externally) that compel us to consume in the society we live in. Social media is certainly one of the leading causes and it's worthwhile to point out why.
Here is how social media influences us to buy:
Personal Spending is More Visible. This is the argument from the article above. It states, "Humans are social creatures, and we have a tendency to evaluate our own standing in life relative to how our friends and neighbors are doing. We want to keep up with the Joneses, and stay ahead of the Smiths. Because of this, when we see other people spending money, we have a tendency to think that we can — or should — be spending, too." No doubt this is true! Seeing others spend money on things (houses, food, vacations), subtly prompts us to do the same.

More (and Better Targeted) Advertising. Every media platform provides opportunity for advertising (television, newspaper, radio, magazines, etc.) and each provide some level of targeting (a reader of SHAPE Magazinewill see different ads than a reader of National Geographic). But no platform in history has provided opportunity for targeted advertising like social media. As Facebook, Twitter, Instagram, Pinterest, YouTube, (even Amazon) collect more and more personal data about us, the ads we see become more and more relevant as companies use that data to pick and choose who sees their ads.
Convenience of Shopping from Your Device. Social media advertising is also more effective because the opportunity to purchase is immediate. In the old days, if you saw an advertisement on television, you'd need to remember it for the next time you drove to the store. to buy it. This inconvenience slowed the effectiveness of those ads. But nowadays, the friction has been removed. We see an ad on social media and are immediately offered the opportunity to purchase the item in a matter of seconds with just a few clicks.
Chasing "Likes." Not only does what we see about others on social media influence us to buy, but often times we buy because of what we want others to see about us. It's just too easy to fall into the trap of chasing likes and followers on social media—the creators reward us for it. Nice things, trending products, fancy destinations, and fine food & drink play well on social media. Most of us know that, and spend more than we should, just to impress people on social media. But there are better ways to impress others.
The Fiction We Share Online. Social media feeds are fictionized versions of the real person. Think about it. Nobody posts photos from their bad-hair day on social media or shares their deepest struggles and problems. Instead, we present a mostly made-up version of ourselves to others. These fictionized versions of people that we encounter for two hours every day online paint an unrealistic version of what life looks like. When we begin comparing our lives to theirs, we begin chasing an idealized life—often by believing if we spend more, we can attain it.
The Negative Emotions Stirred Up by Social Media. The studies have been conducted and the research is in. Social media does not, on the whole, make us feel better about ourselves. For many of the reasons stated above, social media users tend to report higher levels of depression, loneliness, and lower self-esteem. These emotions of isolation and discontent often result in retail therapy or seeking to overcome our discontent with consumer-based purchases.
Influencers and Their Influence. It doesn't take long for a new company or product to get recognized by making a splash on social media. Companies and brands who used to spend time and money and goodwill building a brand can accomplish it now in less than 24 hours. Influencers are available for hire and can almost immediately spark conversation around a new trend. But just because someone has paid a well-known influencer to take a picture with their new purse or line of shoes does not mean it is something needed in our life today—or ever.
Social media, it seems to me, is here to stay. And the platforms that are being built and expanding offer wonderful opportunities to enrich our lives.
But just like the invention of fire, it is going to take some time for society to figure how to use them for good and not harm. My hope with this article is to expose some of the dangers of social media—so we can all live a bit more intentionally going forward.