Note: This is a guest post by Mike Donghia of This Evergreen Home.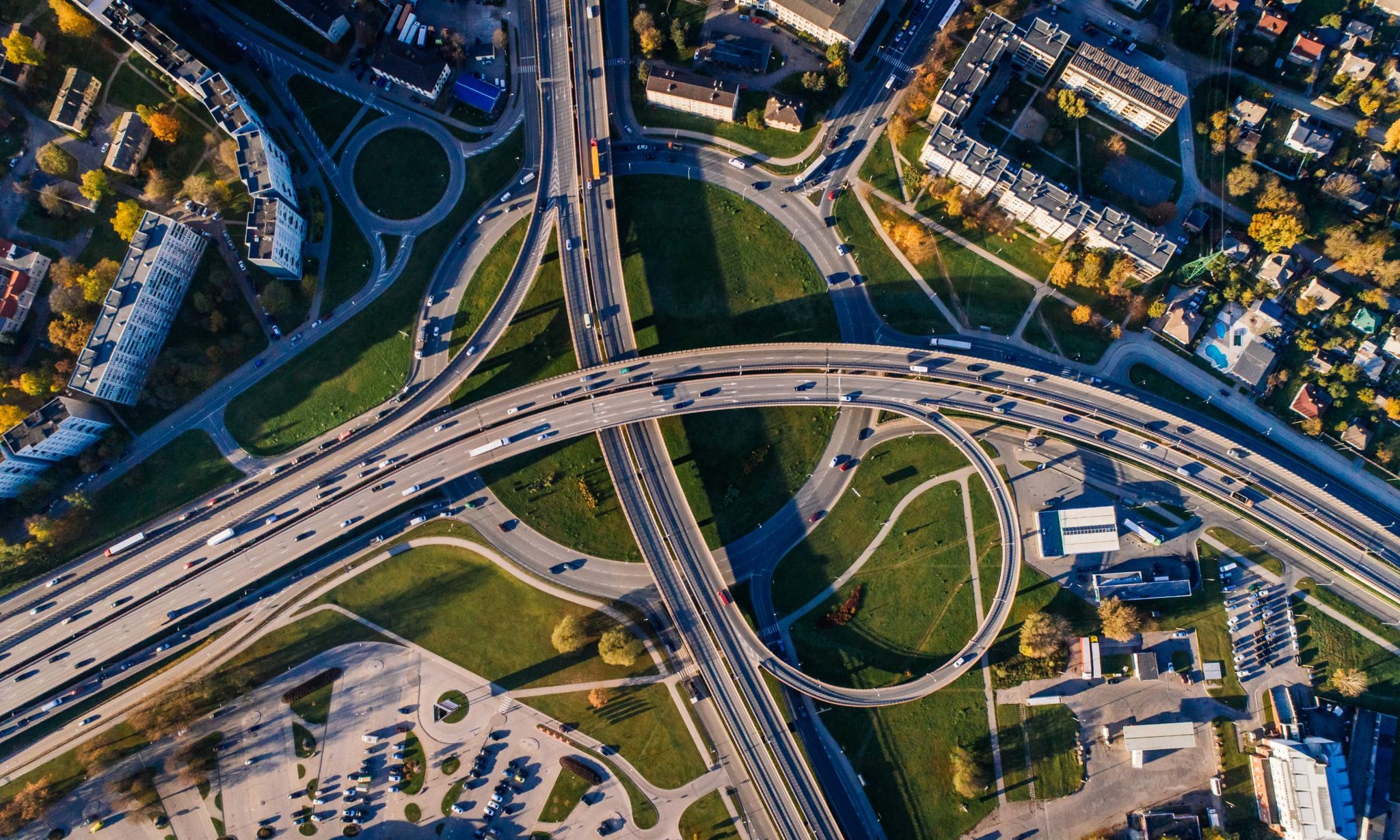 This modern world that we live in, like any age, has its blessings and challenges. If you want to live a flourishing life, then it's especially important to be aware of the drawbacks of your culture and time, in order to protect yourself against them.
In this post, I'm going to be speaking specifically about life in the modern Western world for those who are living at least a middle class lifestyle. The principles likely transfer well to other scenarios, but I'll keep myself from speaking about that which I have not experienced first hand.
The challenges of modern life
I'm not here to make the case that our modern world is any better or worse than what's come before. Of course, it's going to be a mixture of both. But it's absolutely true that our world still has its challenges. Just look around at so many people struggling with obesity, depression, and addiction.
We don't have a binary choice between the past or the present. We can keep what is good from our modern world and learn what we can from the past. There are 3 particular challenges that we face in modern society:
An abundance of food and information. Modern agriculture, technological changes, and rising incomes has made it so that most of us have a nearly limitless access to tasty food and pleasing content to consume. It would be foolish to say that abundance is purely a curse, when so much of the world still goes without essential needs. But it's also true that many of us have been destroyed by our appetites, unable to adjust to a reality that has only existed in the last 75 years of human history. We don't yet have the skills to live in an age of abundance.
Too much consistency, predictability, & convenience. We eat 3 meals a day, spaced out perfectly throughout our waking hours, with a small snack in between. We leave our 72 degree homes to climb into our temperature controlled cars and then spend our evenings in front of a screen. Where is the variation? Where is the possibility for surprise or even inconvenience to slip in? We've removed it completely, at potentially great cost to our health and happiness.
We've removed too much mystery and texture from everyday life. Ever since the industrial era, our world has become increasingly fixated on efficiency and optimization. Since the enlightenment, we've been driven by the idea that reason and rationality are the only sources of authority. These movements brought many good changes, but even a good idea can be taken too far. We've lost a sense of wonder in our lives by removing much of what is mysterious and that which was built on faith and tradition.
A way forward
Below are a few rules of thumb that we live by in our family and have found to be useful ways to push back against some of the negative forces of modern life.
Embrace restraints.
So much modern advice is about what to add to your life: a new diet, another self-help tip, a new product. But adding things is fraught with all sorts of complications and unintended effects. There is far more wisdom to be found in the minimalist school of thought. They seek to improve life by taking away. Addition by subtraction. This method has and will continue to stand the test of time.
Simplify your life by removing what is unnecessary (101 simple living tips to get you started).
Leave a few evenings and days completely empty.
Spend less than you earn.
Do 1 thing at a time, and be fully present.
Look at that which has stood the test of time.
Human history is a storehouse of wisdom. If something has been practiced for hundreds or even thousands of years, you can be pretty certain that the practice is 1) safe and 2) carries forward some wisdom, even if modern science has not yet caught up. Anything "invented" in the past 100 or so years has not yet withstood the filter of time. That doesn't mean it's wrong or bad, just that you should be skeptical. Those trying to do good, have often done the most harm.
Be skeptical of chemicals that have been significantly added to our environment in the past 100 years (household cleaners, bug sprays, sun screen, plastics, etc.)
Eat mostly foods that humans have been eating for more than 500 years.
The sedentary lifestyle is largely a product of modern life. Stand up and walk around regularly.
Add stressors and challenges.
Modern life has removed so much of the variability from life. We rarely ever feel hungry, thirsty, hot, or cold for more than a few minutes. How rarely do we find ourselves out of breath panting for air, or completely alone and quiet for more than an hour? Much of our lives is optimized for consistency and sameness, but the wisdom of nature and tradition suggests that we may be missing something. Many religions, for example, practice periods of fasting and feasting. The seasons give us periods of warm, hot, cool and cold weather. Our muscles respond to acute stress and rest by getting stronger. There is much wisdom here to be rediscovered.
Occasionally skip a meal throughout the week (and allow yourself to anticipate your next meal rather than just expecting it).
Expose yourself to hot and cold temperatures as a normal part of seasonal change.
Take regular fasts from digital screens, reading the news, productive work, and more.
Add novelty, variation, & randomness.
Why do modern people turn to distraction, debt, or addiction? To escape the boredom and monotony of their lives. Boredom, without doubt, has been around since the beginning of history, but in our modern world we have created the perfect environment for it to flourish. By allowing volatility, randomness, and periodic change back into our lives we'll better appreciate comfort when it comes, and learn to embrace the joy of serendipity.
Embrace different habits and traditions depending on the season.
Explore all of the parks and trails within 2 hours of your home and become a connoisseur of life's free pleasures.
Try living with one car and embrace the challenge and potential inconveniences that might result.
Re-enchant your world.
A flourishing life is filled with beauty and wonder. Without these ingredients the world can feel cold and mechanical, and the void will get filled with something less good for your soul. The re-enchantment of life starts by slowing down, it cannot be rushed. Find ways to add non-productive, not-economic activities back into your life. Let them lead you towards delight and gratitude.
Revitalize family traditions from your childhood.
Practice a faith, even without all the answers (Christianity, for example, has proved to be an enduring way of life for over 2,000 years across many cultures).
Take long, slow walks without a destination in mind.
Add beauty to your home (houseplants, cut flowers, candles, string lights, etc.)
With the right tools and mindset, the modern world can still be a place where humans live and flourish. We can be grateful for all the areas where real progress has been made, without forgetting that tradition, simplicity, variety, and wonder still have an important role to play.
***
Mike (and his wife, Mollie) blog at This Evergreen Home where they share their experience with living simply, intentionally, and relationally in this modern world. You can follow along by subscribing to their twice-weekly newsletter.