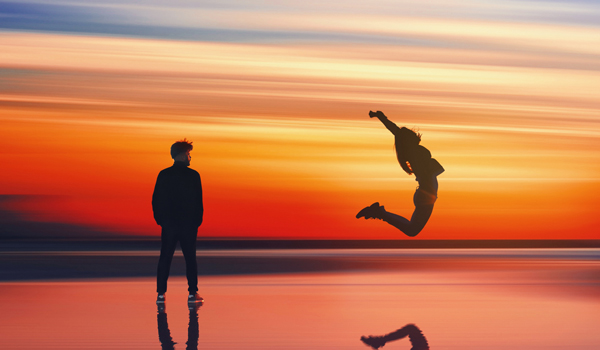 On this day, ten years ago, I was introduced to minimalism.
Almost immediately, I made a decision that changed my life dramatically: I decided to own fewer things in my home and life.
As I think about that decision now, ten years later, I realize that decision has only changed my life for the better. Over the course of the next nine months, we removed 60-70% of the physical possessions from our home. And to this day, I cannot think of a single negative effect or outcome that has occurred because of choosing to embrace and pursue minimalism.
My life changed while I was cleaning out my garage. It was a Memorial Day Weekend, a weekend I intended to spend with my family… once I finished up a little spring cleaning around the house.
Because that Saturday was a nice day, my five-year old son was in the backyard playing by himself. As any five-year old would, he kept asking me to play with him, running up front every 15 minutes or so. I kept pushing him off while one thing led to another during my garage-cleaning project.
At one point, I started talking to my neighbor, complaining about how much time had gone into my one chore. She changed my life with one sentence when she replied, "That's why my daughter is a minimalist. She keeps telling me I don't need to own all this stuff."
As she made that comment, I looked at my driveway containing the pile of dirty, dusty things I'd spent all morning cleaning and organizing. As I looked at this pile of things in my driveway, out of the corner of my eye, I could see my five-year-old son swinging alone on the swing set in the backyard—the same backyard he had played alone in all morning long… wanting nothing more than his dad to come out and play catch.
In that moment, I realized something very significant. I realized that everything I owned was not making me happy. But even more, I realized that everything I owned was taking me away from the very thing that did bring me happiness in life—and not just happiness, but purpose and fulfillment and joy.
This is a very different realization. It's one thing to say possessions aren't making me happy. But it's something even more to realize they are actually keeping us from it. It was a 10-second conversation that changed my life only for the good.
Here are some of the most significant ways minimalism has improved my life—and can improve yours as well:
1. I have more intentionality in my life.
Minimalism, above everything else, brings greater intentionality in our lives. At first, we became more intentional in the possessions we owned and brought into our home. But we soon discovered the premise of "promote the most important by removing every distraction" held promise and opportunity in countless aspects of life.
2. I have more time and money than ever before.
Life is made up of finite resources—money, time, energy, space (just to name a few). By reducing the number of physical possessions we owned and bought, we found many of those finite resources more available than ever before.
3. I have more passion for living.
A fulfilled life is a passionate life. A life spent pursuing things that matter breathes energy and momentum into our days. It is not difficult to wake up in the morning when you know your days count for something greater than yourself. Minimalism redirected my life's energy toward pursuits of greater significance than material possessions—and spurred more passion because of it.
4. I compare myself less with other people.
We waste so much time and energy comparing our lives to others. There is no joy to be found there. Spending all of our time thinking about what we don't own, causes us to miss appreciating the things we do own. Comparison makes us feel we are missing out on something—even though there is joy right in front of us. Since finding minimalism and desiring less rather than more, I compare myself less with other people—at least in terms of physical possessions.
5. I have discovered hidden talents and passions.
Minimalism, I suppose, does not change our talents or skills. But it does open up opportunity to pursue them in ways we hadn't imagined before. In the process, it may unearth hidden talents and passions we never knew existed before. Writing, is the best example in my life.
Once we overcome the temptation to waste our most finite resources simply managing and pursuing more and more physical possessions, it's amazing what else we discover we can do well. This fuels even more passion for living (as I mentioned above).
6. I have left an example for my kids they will never forget.
For the last ten years, I have modeled for my children that personal belongings are not the key to happiness, that security is found in their character, and the pursuit of happiness runs a different road than most advertisements will tell you. These are valuable life lessons I hope will shape their decisions far into the future.
7. I have grown in my faith and spirituality.
I don't write much about my personal faith and spirituality on this blog—it's just not something I choose to do (though it's not hard to find if you're looking for it). But as I look back over ten years of minimalism, I can't overlook the impact and influence that minimalism has had on my spirituality—not that it has changed my faith, but it has certainly brought new depth to it. And for that, I am eternally grateful.
8. I measure the value of work in more fulfilling terms.
Work gets spoken of in too many unhealthy terms—both inside and outside minimalist circles. Inside minimalist circles, work can often be considered something to be avoided. I take a different viewpoint. Work is fulfilling when seen in the right context.
Outside minimalist circles, work is that thing you do to make as much money as possible to buy as much stuff as possible. This too, is unhealthy and selfish. Work is what we do to bring benefit to society and the people around us. When we do our work well, everyone benefits. Minimalism has caused me to see work in a new, more fulfilling light.
9. I took back control of my own life.
While I didn't know it at the time, my decision to own less was ultimately about taking back control. It was about taking back a control I didn't even realize I had given up. It was about saying no to societal pressure and cultural norms and making the decision to live life on my own terms. Minimalism provides that benefit to all who choose to pursue it.
10. I have accomplished things I never dreamt possible.
Ten years ago, I never would have imagined my life would look today like it actually does. This blog is read by 1 million different people every single month. I've written books—with a new one coming out soon. I started a magazine and founded a nonprofit organization changing orphan care around the world. I've spoken all over the world. And I've been interviewed for newspapers and radio shows and podcasts. More importantly, I have been more engaged in my kids' lives and marriage than ever before.
The last ten years have been an unbelievable ride. Here's looking forward to the next ten—both for me, and you!
SaveSave
SaveSave
SaveSave