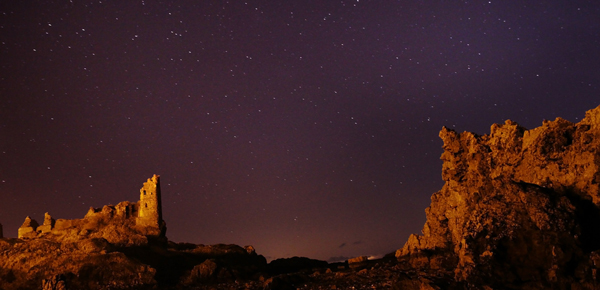 "What comes into our minds when we think about God is the most important thing about us." —A.W. Tozer
When I was in college, I read the preceding quote from the theologian/philosopher A.W. Tozer. The substance was so profound I have never forgotten its message almost 15 years later. It continues to spring up again and again in my mind on a regular basis.
I realize spirituality can be a very touchy topic that arouses countless strong opinions, intellectual arguments, and far too many unspeakable emotional wounds. Nevertheless, I believe the quote above holds true. There is nothing more central to our lives than our understanding of spirituality. And it is a conversation we ought to engage in far more often than we do.
Whether we have intentionally pursued a personal spirituality or not, our beliefs have a profound impact on our lives. Consciously or subconsciously, it influences us in countless ways. Consider how it impacts our understanding of…
Ourselves. Does God care about me? Is He mad at me or pleased with me? If there is no God, who am I? And where did I orginate?
Others. Are all lives equal? If so, on what basis? What is my responsibility to care for others?
Minimalism. If we have removed the pursuit of worldly possessions from our affections, with what will we replace it?
The world around us. In what specific ways should we care about the world and the environment around us? Is our motivation in this regard more significant than survival of our species? And if so, how do we as humans responsibly interact with it?
Morality. Is there a moral set of truth for the universe established from a higher power? Or is morality determined by each individual?
Evil. What am I to understand about the evil and suffering in the world? Is it there for a reason? To what extent should I try to counteract it?
Money. Does the universe give money/status to some and not others? Or is money/status earned by the individual? What should I do with it when I obtain it? Do I hold any responsibility to care for those with less?
Afterlife. Is there life after death? Is death something to be feared or welcomed? And either way, how should I be preparing for it today?
No doubt, our understanding of spirituality carries great influence on our lives. For that reason, one of the most significant journeys we can ever embark upon is the exploration of it.
I understand fully this community is made up of readers from every imaginable religious/non-religious background. I am so very thankful for that reality. And I should be quick to mention this post is not an endorsement of any specific religion. Instead, my hope is only to prompt each of us to further consider the role of spirituality in our everyday lives. And cause us to joyfully embrace the journey rather than shy away from it.
Because of the important role it plays, you will never regret any time spent furthering your understanding of the Universe. Whether you have never tried, have tried but given up, or spend time everyday seeking one specific God, let me offer seven beginning steps that are central to our personal exploration of spirituality.
A Beginner's Guide to Exploring Spirituality
1. Respect those that have gone before. The quest to understand spirituality is as old as humanity itself. Billions have gone before and have spent countless hours seeking spirituality. Don't overlook their efforts. Consider their findings and their writings—even those outside the religion you have become accustomed to.
2. Your journey must be your own. You alone must be the decision-maker for your view of God. You should not blindly accept the teachings of another (even your closest mentor or parent). Your heart must ring true and your spirit must rejoice in your spirituality—or it is worthless.
3. Start right where you are. We all have special gifts of character: compassion, laughter, self-discipline, love, etc. Use them as your starting point. Are you facing a trial in life (disease, loss, rejection)? Use it as motivation to further pursue your understanding of spirituality. Lao-tzu once said, "A journey of a thousand miles begins with a single step." He was right in every regard. Start your journey with whatever first step makes the most sense to you.
4. Ask God for help. By this I mean, you have nothing to lose and everything to gain by making the request. If there is a God, He may answer your prayer. And if there is no God, the process of making the request will still work to help focus your senses and desire.
5. Practice, practice, practice. Like everything else in life, spiritual growth is mastered through practice. If you don't find your answers after your first few steps, take some more in a different direction. It will require time, effort, and energy. But given its influence on our lives, it is always worth the effort in the end.
6. Don't be afraid of unanswered questions. Although leaving questions unanswered may sound contrary to the goal of the pursuit, we should not be afraid of them. These unanswered questions will cause some to forever abandon the journey. And while our spirituality should make sense of our heart's deepest questions, it would seem unreasonable to believe our minds could successfully fathom all the mysteries of the universe.
7. Be wary of "everyone is right" thinking. If there is no God, there is no God. If there is a God, He is something specific. Personally, I am skeptical of the thinking that says God can change from one person to another—that philosophy crumbles under the weight of its own logic. God is who God is. And it's our responsibility to successfully find Him.
Again, I realize fully this journey is going to look different for every single one of us. Spirituality is a highly personal matter and will likely result in different outcomes. This is not a post that endorses any specific religion. It is simply a post of encouragement and a reminder this journey is important.
—
I do not typically moderate comments too closely (unless they turn offensive). But I might make a suggestion for this post. In the comments below, I would be interested to hear about your personal journey toward spirituality. How did it begin? And how did you arrive at your understanding? I think this conversation will be more helpful and encouraging than a specific argument made for choosing your view.
Image: overgraeme