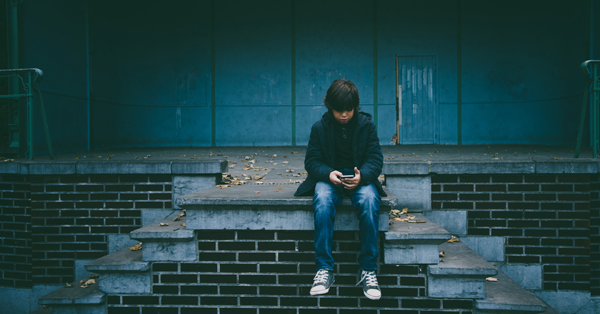 One common stumbling block for parents in the journey to simpler living is the notion that they need to protect their children from envy. They fear because their home will not be filled with all the latest and greatest products on the market, their children will become jealous of other kids.
But our role as parents is not to eliminate the opportunity for envy. Our role is to parent our kids intentionally and train them to think mindfully about envy and learn to overcome it.
A few years ago, I drove my son and five of his neighborhood friends to a restaurant to celebrate his birthday. Each of the boys lived in close proximity to one another, but they still represented a wide range of socioeconomic classes. As might be assumed, the conversations in the vehicle covered a wide range of topics, but one conversation emerging from the back seat piqued my interest a bit more than the others.
Two boys in the back seat began comparing their lives with one another. I knew, of course, this was not a rare conversation—I had similar conversations while I was growing up. But what I found particularly interesting (and prompted my eavesdropping) was the level of mutual envy surfacing.
At first, the comparison was on video gaming systems and who owned more games. Then, a discussion on what type of cars their parents drove surfaced, followed by a conversation on house size. Eventually, the comparison turned to athletics and sports teams and girls. Each time, one participant hoped to one-up the other.
The boys came from two of the wealthier families represented in the car. And yet, at times, each appeared clearly jealous of the other and the specific purchase that their parents had made.
I learned an important parenting lesson that day: You cannot outpace envy and you cannot outspend jealousy.
The game of comparison is a game that can never be won. Among those who choose to play, there are no winners—only losers. No one can have it all and no one can ever buy enough things to eliminate envy. There will always be something to be jealous about.
Instead of trying to outspend envy, we must teach our kids how to stop being jealous. It is important we help them learn how to focus on the positive, the shortsightedness of comparison, and the foolishness of jealousy. We must teach them to be generous and grateful, and to celebrate the success of others.
Envy will always hold our children hostage. As parents, we need to equip them to break free and experience a more fulfilling life.
And many of us need to learn the same lesson for ourselves.