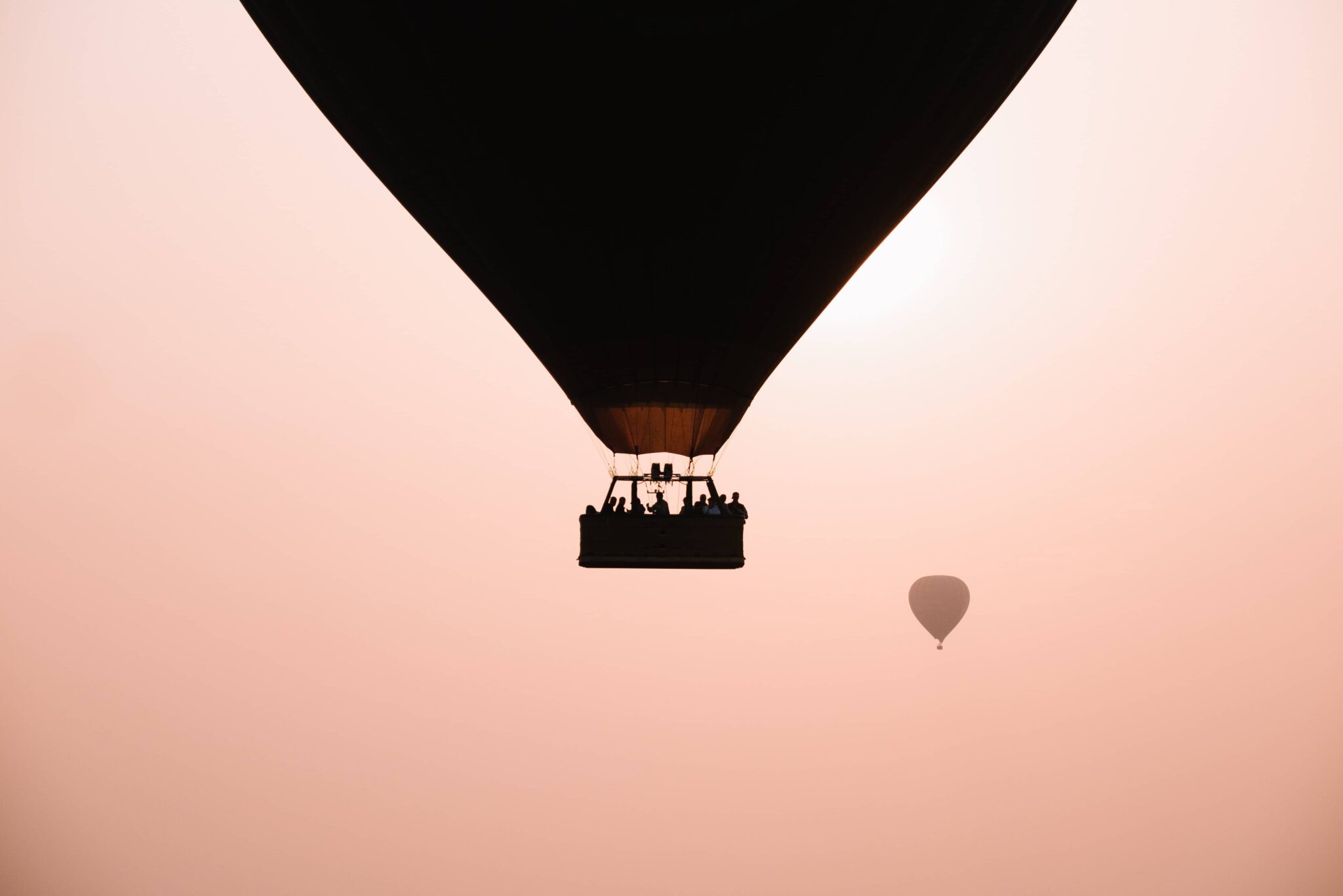 The act of gift-giving is a cherished tradition. It is not one I argue against. Gifting gifts and receiving gifts has been used to communicate love and respect for as long as humans have existed.
However, the way we give gifts today is entirely new. And definitely needs to be reconsidered.
Too many of the gifts we give (and receive) don't bring the desired result: improving someone else's life. They just end up as clutter.
To better think through gift-giving that doesn't result in clutter, I recommend four rules:
Experiences over possessions.
Quality over quantity.
Needs over wants.
Consumables over non-consumables.
Each of the four are important. But for this article, my focus is on only the first rule: Experiences over possessions. How do we go about gifting experiences rather than things?
No doubt many of you are ready to give that a try this year.
If so, here are some helpful tips to keep in mind:
1. Announce Your Intentions
If this is a brand-new idea for your family, it's probably helpful to mention that you're trying something new this year and giving experiences rather than physical gifts. I don't think this is necessary in most families, but some families are really big into giving lots of physical gifts.
You'll know your family better than me. If you think gifting experiences over possessions will come as an overwhelming shock to your immediate or extended family, it might be helpful to just mention your intention beforehand. You can always just say you're testing it out this year if you're really nervous.
In the end they'll be just as happy (probably even happier), but this step might go a long way at the initial opening of the gifts.
2. Think Hard About Their Interests
The best gifts communicate your love and attention. When you know what gifts to buy for someone, you communicate in a significant way that you've been paying attention. The same will apply when gifting experiences.
Your gifts should be a reflection of the recipient's passions. Whether they're an art aficionado, a coffee lover, a movie buff, a sports fan, or an adventure-seeker, choose experiences that align with who they are—or something you think they'll enjoy based on what you know about them.
3. Broaden Your Definition of "Experience"
When you think of gifting "experiences," you probably immediately have a mental picture of what that means. But give it more intentional thought, and you'll probably find hundreds of ideas you haven't even considered yet.
To get you brainstorming, here are 30 experience-based gifts, loosely arranged from the least costly to more elaborate:
A self-made picnic in the park.
Visit to a local museum on a free-entry day.
Home movie marathon with their favorite films.
Library membership.
Handmade "Adventure Day" cards with various activities.
Craft workshop at a community center.
Guided nature walk.
DIY cooking class at home.
Local theater tickets.
Dinner at a food truck or pop-up eatery.
Weekend flea market or farmer's market outing.
Interactive escape room adventure.
Art gallery opening nights.
DIY spa day with homemade beauty treatments.
Stargazing evening at a local observatory.
Pottery or art class.
Coffee tasting at local roasters.
Bike tour of your city.
Concert or live music evening.
Dance lessons.
Local winery or brewery tour.
Zip-lining or adventure park passes.
Museum annual pass.
Membership to a botanical garden or wildlife reserve.
Hot air balloon ride.
Gourmet dining experience.
Weekend getaway or retreat.
Skydiving or paragliding session.
Airbnb cabin rental for the entire family.
A guided vacation or luxury cruise.
4. Spend the Same Amount
Gifting experiences can be cheaper than physical gifts, but it doesn't need to be. Experience gifts could cost less, the same, or even more.
I think you should plan to spend the same amount on experiences as you would have on physical gifts. Or, if this is your first year doing it, spend a little more if you are able. You'll find the investment pays dividends far greater than material possessions.
5. Presentation Still Counts
The joy of receiving a gift often starts with the unwrapping. Even if it's a simple note or voucher, present it with the same passion you'd put into a physical gift.
Crafted wrappings, personal cards, or unique containers amplify the excitement.
6. Think Long-Term Returns
Think about experiences that prolong the joy of the gift.
An annual membership or monthly classes or weekly babysitting during the summer months serve as a constant reminder of your thoughtful gesture and extend the experiential gift beyond the specific day when gifts are first given.
7. Shared Moments are Memories that Last a Lifetime
Think also about gifting experiences you can embark upon together—a weekend camping trip, a culinary class, tickets to the ballgame, a week-long cabin rental on the beach, or a day at a heritage site.
The memories made together will become a talking point in your relationship for as long as it lasts.
8. DIY Experiences Still Pack a Punch
A booklet of homemade dinner vouchers or a jar of "day-out" ideas can be as endearing as any pricey gift. It showcases effort, creativity, and the willingness to spend time together.
I know I just mentioned that Experience-based gifts aren't cheaper purely by definition, but they certainly can be if appropriate and/or necessary.
9. A Word to Parents of Children
Parents, a quick word. Gifting experiences to kids can be life-changing—and I mean that literally. Instead of toys, how about a day exploring a science museum, a kite-flying afternoon, or even a DIY camp in the backyard? Gifts such as these provide opportunity to not only grow together, but also entirely reshape cultural expectations of what gift-giving looks like in America.
That being said, it is still a counter-cultural decision. But don't ever fall into the trap of thinking it's not possible. There are countless families all over your country who have decided to embrace this idea. They've done it—so can you.
10. Honoring Loved Ones' Specific Wishes
These tips above will help you begin gifting experiences rather than gifts.
That being said, keep in mind that holidays and birthdays might not be the very best time of year for you to champion the minimalist cause you hold so dear. If a loved one has expressed a clear preference for physical gifts, even telling you what they want to receive, I'd recommend honoring their wishes.
Just as you would like others to respect your gift list ideas, it's wise for us to respect theirs. Again, I think it is a pretty rare scenario where someone would demand a physical gift rather than receiving an experience gift you think they would enjoy. But if the desire has been clearly expressed, hold to it. There are other opportunities to make your case for the benefits of owning less.
Done well, gifting experiences is way better than giving physical gifts that only result in more clutter. Think of it, they deepen connections, create memories, and celebrate life in greater ways than material possessions.
Give it a shot. You'll never go back.