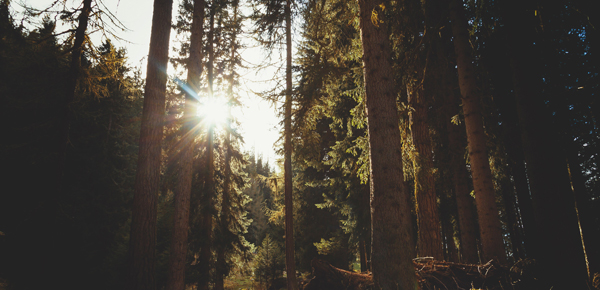 Personal Journal Entry: Friday, October 10.
I flew home yesterday afternoon after being gone for eight days. I landed seven hours earlier than planned, but twenty-four hours late.
Last weekend, I attended, presented, and enjoyed the first-ever SimpleREV conference in Minneapolis, MN. I was excited to meet Patrick Rhone. I was challenged by Brooks Duncan, impressed by David Delp, and an instant fan of Chris and Sarah Wehkamp.
All credit to Joel Zaslofsky and Daniel Hayes for dreaming, organizing, and putting on the event. I hope there are more.
Following the conference, I attended a friend's wedding in Duluth, MN. I love weddings and it was great to see some old friends.
On Sunday afternoon, I drove by myself to a friend's cabin in the woods. I am working on a new book. And four days of distraction-free writing seemed like the perfect environment to get started on it.
But three days into my stay, I called my wife and told her I wanted to come home. The next morning, I called the airline to arrange an earlier flight. I landed seven hours earlier than planned, but twenty-four hours late.
I learned a lot about myself this week:
I love being alone. But I most enjoy being with people I love. The week was an experiment in extremes: the energy of SimpleREV, the significance of a wedding, followed immediately by the solitude of a cabin in the woods. I loved being alone… for about two days. After that, I couldn't wait to get home. The solitude was good. But getting home was even better.
I write best in limited quantities. While at the cabin I received a text from a friend that said, "I used to write at a cabin in Tahoe. I'd write for six hours, go for a run, and then write some more." It became quickly apparent this would not be my experience. I write best in short spurts of 60-90 minutes followed by anything else. I need the distraction. This proves to be the best formula for me at home and alone in the wilderness.
I rely heavily on the Internet for progress. My cabin did not have Internet access. I was okay with that going in. In fact, the owner's graciously offered to get it for me, but I declined. I wanted the environment to be distraction-free. That was probably a mistake. While it was marginally helpful to have the temptation eliminated, so many of my thoughts have been articulated online, I found myself often wanting to go find them. My inability to access information quickly became the distraction.
I am motivated by deadlines and the presence of others. On Tuesday afternoon, I drove to a local coffee shop. I needed the Internet to send out a newsletter and I wanted the change in environment. My two hours at the Chattering Squirrel Cafe turned out to be two of my most productive. Certainly this was, in part, due to a looming deadline. But additionally, I found myself uniquely pushed by the simple presence of others. I found motivation in their motivation.
My life is more than minimalism. I am passionate about what I write. I believe the message of owning less has power to change and improve the lives of all who hear it. The book is a long way from being complete and I am excited about the possibilities already. But I was reminded this week that I am more than minimalism. It guides my life but does not define it.
Experiments help us grow. In his book, Enough, Patrick Rhone writes about the value of experimentation and listening to our internal compass: Enough is a very personal metric. Like our center of gravity, each of us must find what is enough by swaying from less to more until a comfortable medium is found. I learned a lot about myself this past week. I learned things that never would have been discovered without the days alone.
I was richly blessed over the past eight days meeting new friends, reconnecting with old ones, and finding space to begin the writing process—even if I accomplished less than I had hoped.
But that's okay with me. The most important lessons we learn are the lessons we learn about ourselves.