Note: This is a guest post from Colleen Mariotti of Livology.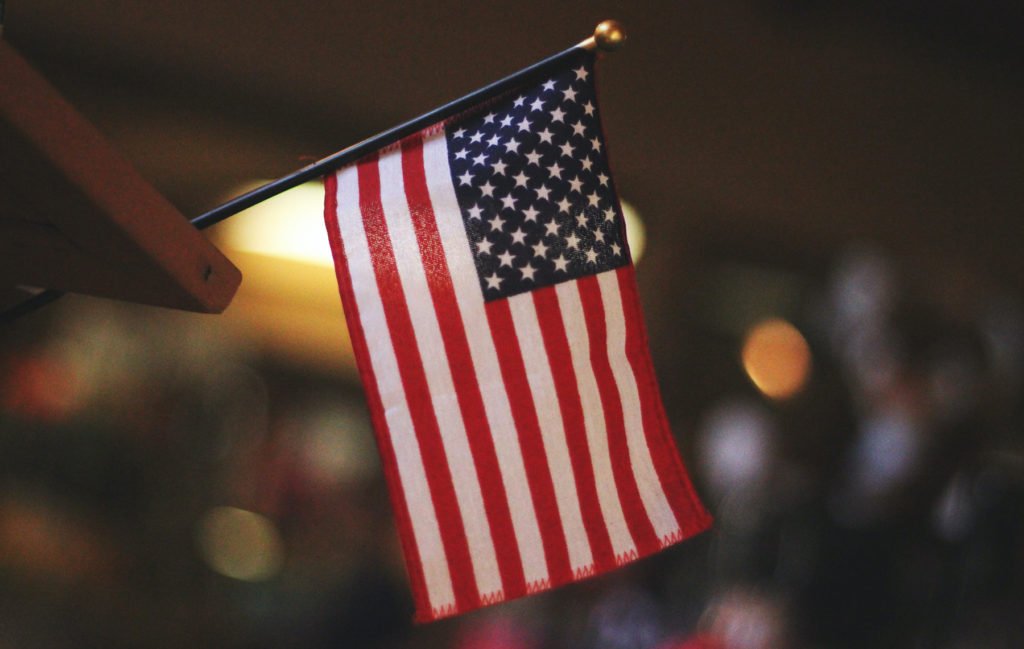 "Your life will be simplified when you choose inaction when no action is required and choose action when action is required." —M.M. Ildan
We are what you might call extremist when it comes to minimalism. In 2013, my husband and I sold all our belongings, packed one carry-on bag each, and set out to wander the world with our three young children.
As we traveled, we learned so much from other countries about simplifying our material possessions to find a richness never before unearthed.
In Italy, we prepared and feasted on seasonal meals, consisting of only a few fresh ingredients.
While teaching English at an ashram orphanage in Indonesia, we participated in a meditative chant and yogic practice at sunrise and sunset each day, our toes digging into the dirt floor calling us to be present and give thanks.
While housesitting at an organic farm in New Zealand, we were profoundly reconnected to nature, collapsing in our beds after long, hot days of honest work under the blazing sun of the Southern Hemisphere.
Year after year, as we moved through the world freely, with little more than the clothes on our backs, we thought we had this minimalism thing figured out.
Then, we came home…
After nearly six years as a nomadic family of five living in more than 30 countries, we returned to the USA with three teenagers and only the belongings we had in our bags.
Without forks, plates, or blankets, we dove head-first into setting up this American life determined not to fall back into old consumer patterns. It was hard. It is hard.
The United States of America is a country brimming with convenience, opportunity, and stuff! Wading through it, after being gone for so long renewed our commitment to living a minimalist life. However, without the comfort of our carry-on limitations to keep things simple, the challenge was often overwhelming.
With a house, rooms to fill, and a growing family, we learned a few things about minimalism in America that we hope may resonate with others.
Why Minimalism in America is Hard
Endless options.
It is true the USA offers greater convenience than any other country we have lived, but convenience is often overrated.
It is said that the average adult makes 35,000 remotely conscious decisions daily. A Cornell University study estimated we make 221 decisions each day regarding food alone!
Before our travels, we walked through superstores, without lists, getting some of what we needed and much of what we did not. The first time we entered a supermarket after our return in 2018, we had to leave as most of us started hyperventilating. My son asked why the cereal boxes were so big and my daughter came back from a hunt for socks, saying there were at least 100 from which to choose.
Options can be paralyzing but even when they are not, adding options means we have to make even more decisions. It's hard.
The promise of an escape.
Shopping in the US offers an escape from the heightened levels of stress Americans experience in their lives compared to many of our global neighbors.
In a Gallup Annual Survey of Global Emotions, American stress levels were significantly higher than the world average of 35%. Shopping can give us a false sense of control and many people have a dopamine response to shopping during the anticipation of purchasing the shiny new toy.
The high is typically gone by the time we check out, which is why it becomes a bit of an addiction. Online shopping during this "stay at home" era has shown similar consumer patterns. It is not an escape with any lasting benefits. It's hard.
State of the art marketing.
Carl Sagan wrote, "One of the saddest lessons of history is this: If we've been bamboozled long enough, we tend to reject any evidence of the bamboozle. The bamboozle has captured us. It's simply too painful to acknowledge, even to ourselves, that we've been taken."
This was perhaps the biggest shock returning to the USA. Targeted savvy marketing is everywhere. It is in our social media feeds, on our phone notifications, and on our car GPS screens. It is very challenging to prevent the advertisers' messaging from reaching us wherever we are in our day. It is easy to become bamboozled.
In many of the countries we lived in, phone connectivity and WIFI were sporadic at best. Often, we were the only people using a handheld device and many of the homes we lived in, from villas in Tuscany to straw-roofed huts in South East Asia, were not wired for much of anything. Connectivity in the USA is one of the greatest hurdles when it comes to minimalism. It's hard.
Four Strategies to Practice Becoming Minimalist in America
1. Opt outside.
We learned the Norwegian concept of friluftslv while living in Scandinavia. It loosely means get outside, even if it is cold and dark. No excuses.
What we loved about the Scandinavian commitment to spending time outdoors is that it doesn't apply just to physical activity. We often saw neighbors bundled up in blanketed layers having tea outdoors together. Any time in the natural world will suffice in a wide range of contexts and climates.
When we get outside we are less likely to be on our devices and it is even better if we can get far enough into nature to disconnect completely. It's possible.
2. Log on with purpose.
Use the very technology that fills your feed with advertisements to find new ways to acquire what you are looking to buy.
Neighborhood sites and social media groups are incredibly powerful when we ask for things we need and/or give things away to neighbors. Repurposing is cool. It connects us with items that have a story to tell from the people with whom we give and receive them, strengthening our ties in our community.
As we all know, there is no such thing as throwing something away. Everything we toss goes somewhere so it is our calling to consume responsibly. It's possible.
3. Focus.
Always write a list and stick to it.
What is your purpose for shopping on any given day? Identify your purpose before you go. If you can't, you may want to use your time for something else.
Impulse shopping is dangerous. Those $10 jeans are not as inexpensive as they appear. We have traveled to many of the developing countries where much of the "fast-fashion" in the USA is produced and the price is much higher than the ticketed item. The environmental destruction, violation of labor laws, and lack of international standards for safe manufacturing practices mean as consumers, we need to vote with our wallets.
American consumer supply and demand drives the destruction in these developing countries, often behind closed doors. We need to do our homework, make our lists, and stay on track. It's possible.
4. Flow.
When people ask us about giving things away versus holding on to them, our answer is always the same. It is about the flow.
It is not about the stuff, but about creating a home by surrounding ourselves with select things we love. Our definition of home is not static, even if we stay in one place, so our stuff needs to keep moving too or there is a sense of misalignment.
Keep it flowing, even if it is only a small portion of what you own, and you will see the momentum start to pick up, no matter where you are on your minimalism journey. It's possible.
The quote at the beginning of this blog is plastered onto the inside of our doors at home. We read it every time we prepare to walk out into the world. Since the pandemic, it is also posted on internal doors where computers loom and consumption is possible.
When action is not necessary, and we don't need to run errands but we go anyway, we are giving up precious moments we will never again have in our experience; time that could have been spent in ways that restore us through connection to ourselves and others.
Conversely, when we act when action is necessary, it is inspired action, and our lives, and the lives of those around us, will be richer for it. Yes, becoming, sustaining, and maintaining minimalism in America is hard, but we, as a people, are no strangers to hard work.
Even more profound is our cultural thirst for possibility. The minimalist journey is intimately personal but some threads connect us all and the possibility inherent in living a minimalist existence is one of them.
For us, becoming minimalist is about freeing ourselves every day, through action or inaction, to become the best versions of ourselves, capable of living in the direction of our wildest dreams with excited anticipation.
Whether that is to live as nomads and wander the globe, or to grow where we are planted, to act or not to act, that is the question…
***
Colleen Mariotti is the founder of of Livology. A nomad, writer, and minimalist at heart, you can find her guided journal Ebook, Livology: A Global Guide to a Deliberate Life here.