Over the past several years, I have been creating inspirational images for the Becoming Minimalist Facebook page. They have circulated amazingly well.
The Becoming Minimalist page has grown from 25K fans in February, 2013 to over 900K today. I'm very grateful for the response and the opportunity it has provided to expand the influence of this blog and the message of minimalism.
While we have created hundreds of pictures over the past two years, the following 10 images consistently rank as readers' favorites. I wanted to share them with you. And I hope they inspire more simplicity in your life.
I invite you to share these pictures freely on Facebook, Pinterest, Twitter, Tumblr, or your office cubicle wall. May the inspiration for minimalism continue to grow both in and through our lives.
10 Images to Inspire Simplicity in Your Life
Owning less.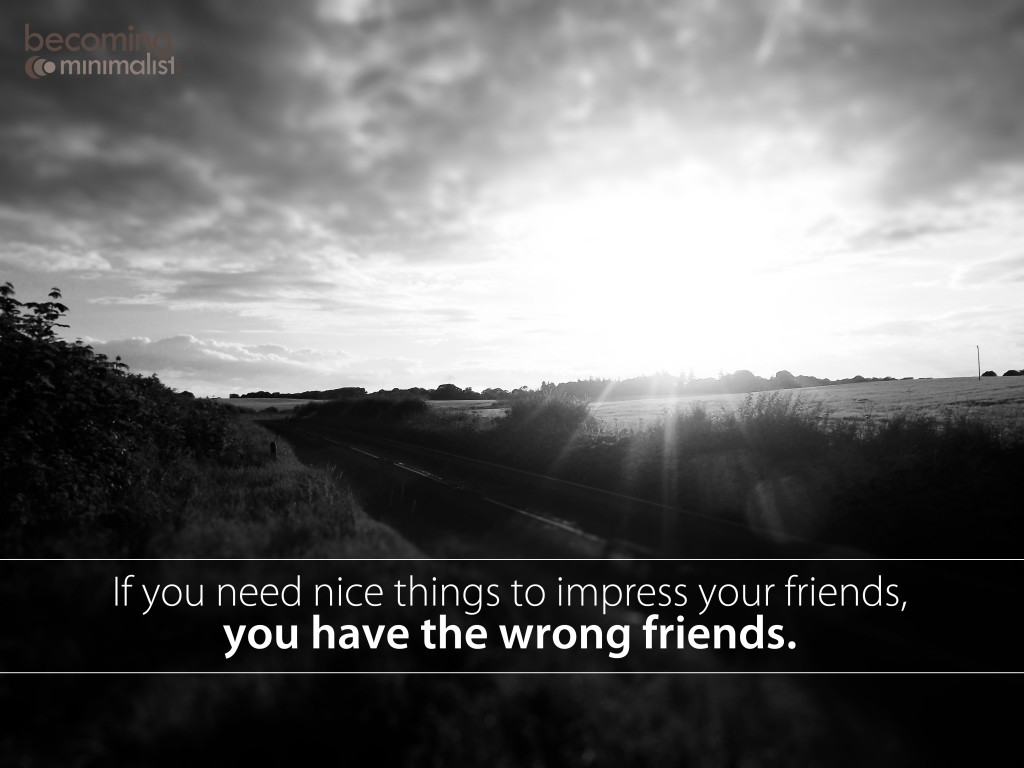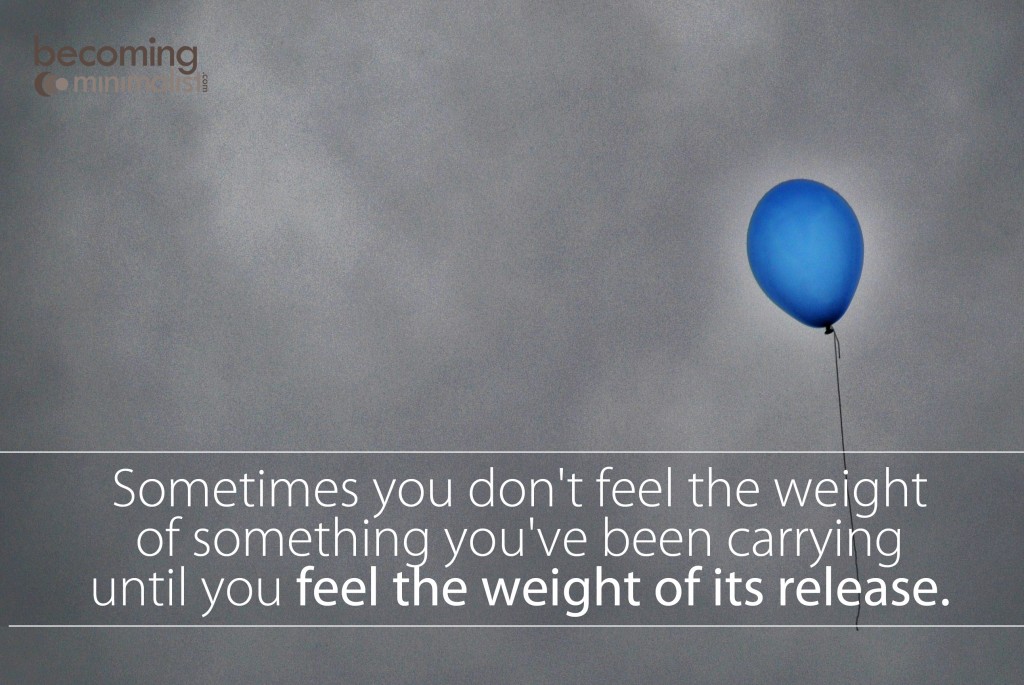 Happiness.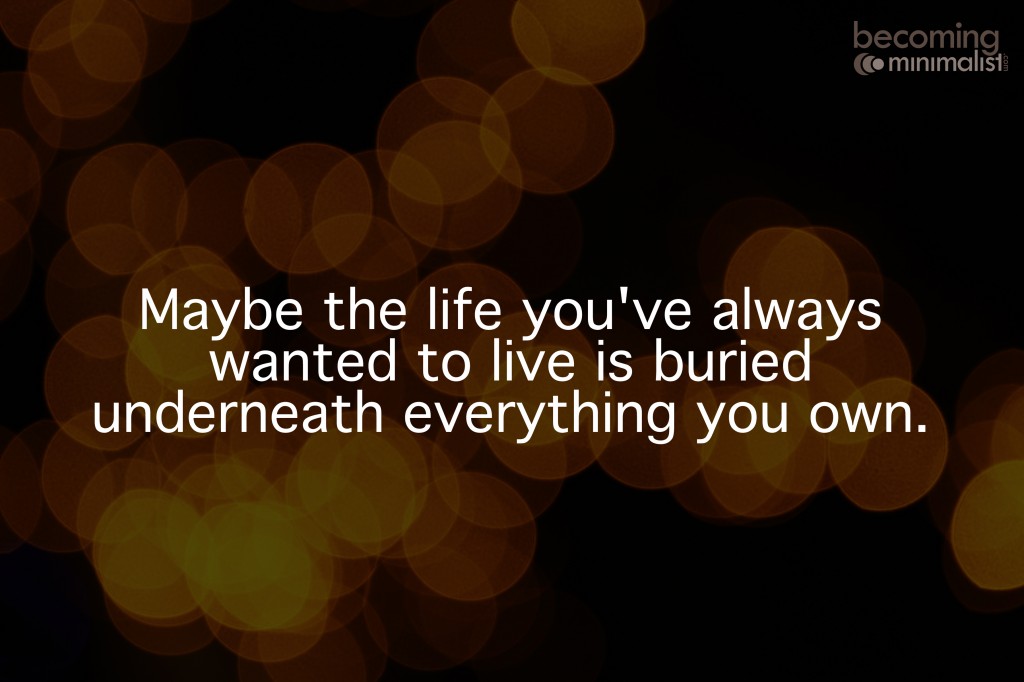 Gratitude.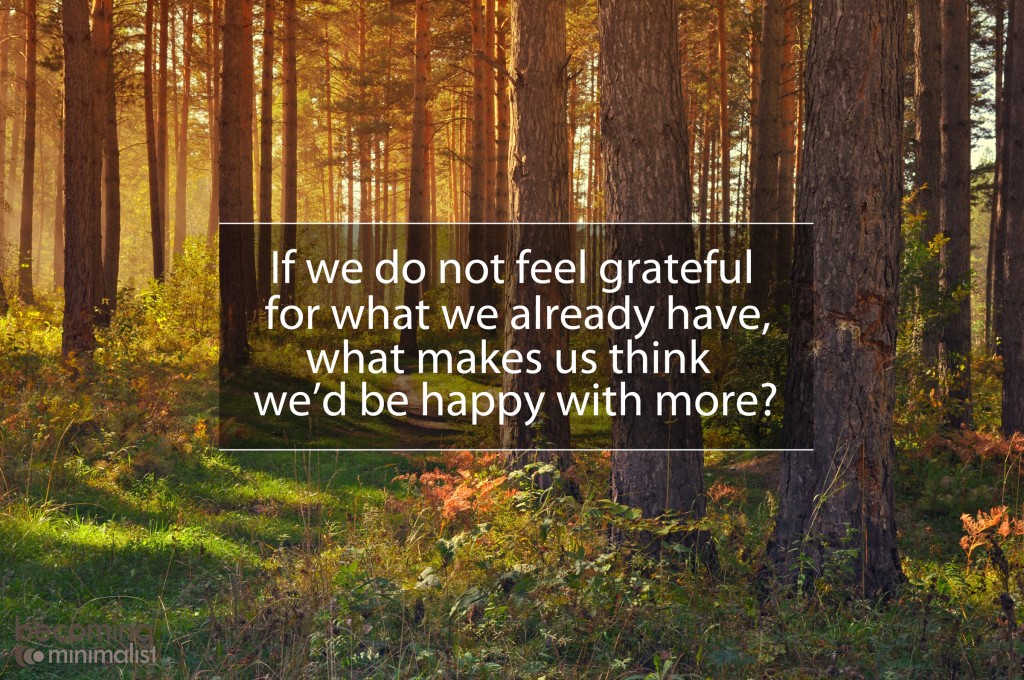 Contentment.
Relationships.
You are welcome to share these images wherever you desire. High-resolution images are available by clicking through the image provided.
Links back to this website are helpful, but not required—the original creator is clearly marked on the image itself.