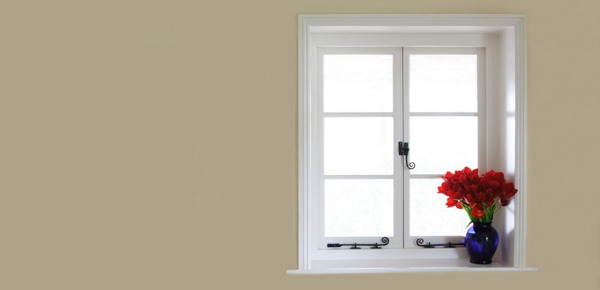 "Faith is taking the first step even when you don't see the whole staircase." – Martin Luther King, Jr.
Whenever I have opportunity to speak on the benefits of minimalism, I allow time at the end for some question and answer with the participants. I believe strongly the journey of minimalism is a personal journey. And as a result, I always expect there to be unique, specific circumstances in the audience which could not possibly have been addressed from upfront.
And while each setting, venue, and audience vary from presentation to presentation, the first few questions from any audience are nearly identical. Depending on who I call on first, I will receive one of these questions: What about my sentimental items and family heirlooms? What about my books? What about my kids' toys? My husband/wife will never go along with this idea, what should I do with their clutter?
Interestingly enough, each of these questions sound unique. And in some ways they are, they do represent different personalities and/or family dynamics. But there is one great similarity in each of these questions. And it is this similarity that causes too many people to get stuck in their journey towards a clutter-free home.
Notice, each of these questions represent the apparent "toughest" thing in their homes to declutter: books, heirlooms, or clutter from someone else in the family. Each of their minds has quickly raced to the most difficult area in their home to declutter. And the thought of removing those items from their home seems daunting.
My response to their question is always the same: Take heart. You don't need to start with the hard stuff. Instead, start at the easiest place possible in your home. Build up little victories and momentum by clearing the clutter from your automobile, a drawer, your living room, or maybe your bathroom cupboard. You'll quickly begin to experience the benefits of living with less… and you'll know what to do when you finally arrive at the seemingly impossible areas in your home.
A few years back, I ran a marathon. It was the fulfillment of a life dream. I had always wanted to run one as an exercise in self-discipline and focus, but the challenge always seemed to difficult. How would I ever run 26.2 miles? What about that stretch of mile 20 to mile 26? Where would I find the mental strength to run through the "wall" as I neared the end?
The fear of running 26.2 miles kept me from even trying.
That was, until I picked up a book titled, Run Your First Marathon. While I ultimately found conversations with other marathon runners to be a bit more helpful in my training, this book by Grete Waitz provided me with all the motivation to get started. Specifically, it was the training guide that motivated me the most. It read:
Day 1: Run 1 mile.
Day 2: Rest.
Day 3: Run 1.5 miles.
Day 4: Rest.
I found great motivation in this training plan. You see, I knew I could run one mile – that was an easy step. I even knew I could probably run two miles… and that would get me all the way through almost the whole first week. Suddenly, I stopped worrying about miles 20-26.2 and I just stayed focused on accomplishing what I knew I could accomplish. Ultimately, the lessons I learned while running 1, 2, and 5 miles prepared me to run 10, 12, 14. And the lessons I learned running 10, 12, and 14 miles prepared me to run 18, 20, and eventually 26.2.
So go ahead. Start your decluttering journey with the easiest step – just pick one drawer. And leave your toughest questions for mile 20. You'll get there when you are ready.