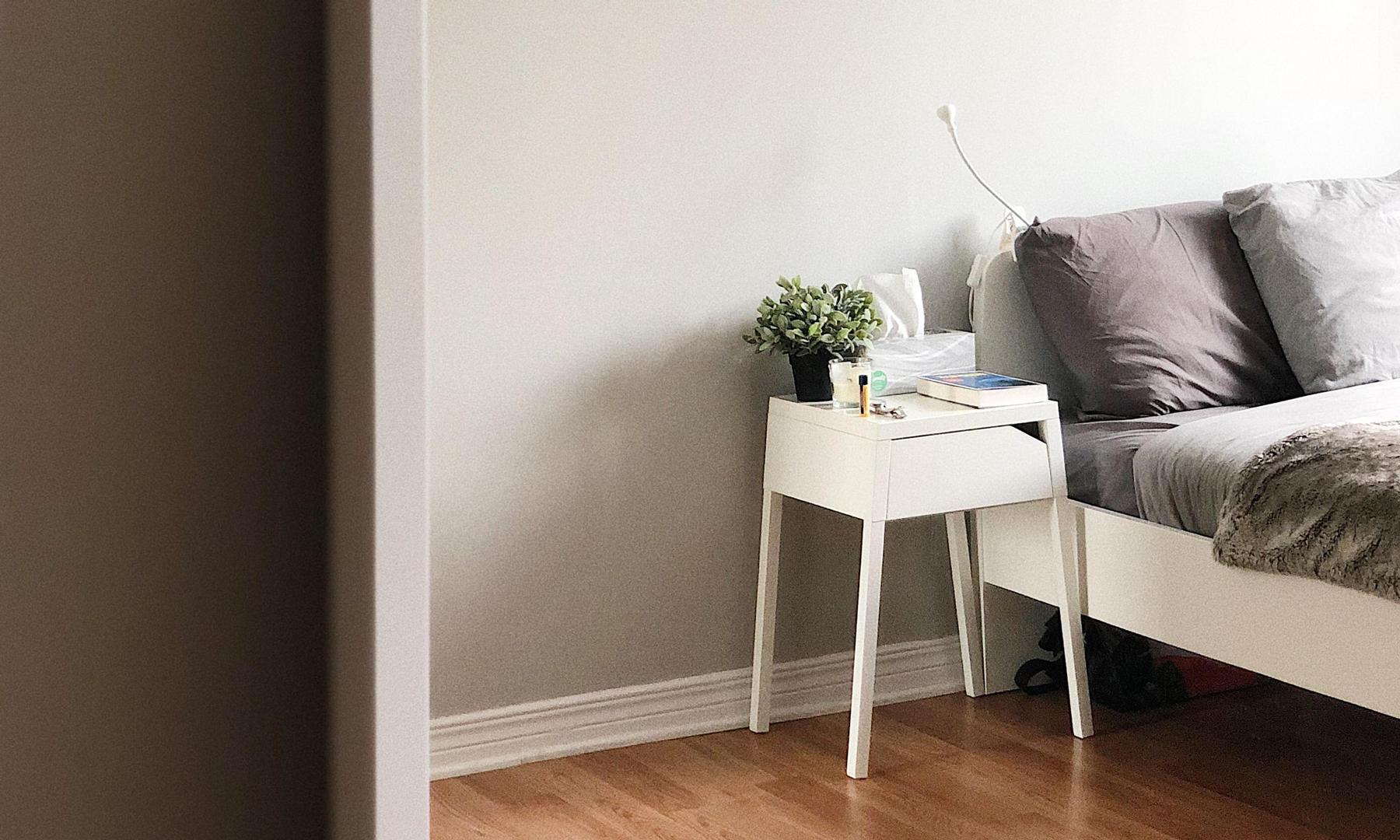 Three years ago, The Minimalist Home was published.
Since then, the book has sold over 100,000 copies, has appeared on every major bestseller list, and has been translated into nine different languages. I am so, so grateful for your support over the last two years. Thank you.
To celebrate its two-year anniversary, here are seven decluttering tips you can find in the book:
Tip #1: Identify the purpose of a room and get rid of anything that doesn't serve that purpose.
The importance of determining a purpose for the rooms in your home cannot be overstated. Once you are clear on what you want each room to accomplish, it becomes easier to decide what stays and what goes. For example: If the purpose of your bedroom is rest, does the television on the dresser promote or detract from that goal?
Tip #2: Distinguish between minimizing and organizing.
A minimized home is a home that is first of all purposeful. Just because a room is tidy or organized doesn't necessarily mean there's still not too much stuff inside it. Organized clutter is still clutter and you should never organize what you can discard.
Tip #3: Simplify walls.
Walls can be just as overstuffed as closets and drawers, often times full of outdated objects, dusty knickknacks, or wall hangings purchased only because they color coordinate with the couch. Simplified walls are curated spaces that display images with meaning. They communicate not just what matters to you, but what matters most to you. Less is more when it comes to decorations too.
Tip #4: Start with the easier spaces and move on to harder ones.
The central process of The Minimalist Home and the Clutterfree App is that decluttering works best when you start with the easier spaces, and build up the skills and confidence to tackle harder spaces later. So take your focus off the garage and attic, and move it to an easier place to start: the living room and bedrooms. Easiest to hardest, starting with the most lived-in areas first.
Tip #5: Choose one of three options for every object: remove it, relocate it, leave it.
As you declutter any area in your home, be sure to physically touch every item. If your first thought is, "I have too much stuff to touch every item," then you have too much stuff and need this process even more. Every item you touch can be left, relocated, or removed. Work as hard as you can to put items in that third pile.
Tip #6: Count the "clutter cost."
It can be hard to get rid of things you spent a lot of money on. But keeping things you no longer wear, use, or love has a cost—every object carries a burden as well as a benefit. The burden of clutter is money, time, focus, energy, and space. Keeping an item doesn't make it more useful and clinging to a past mistake won't change the fact that it was a mistake. Count the full cost, consider the benefit-to-burden ratio for everything you intend to keep, and minimize as much as you can.
Tip #7: Focus on the gains, not the subtractions.
A minimalist mindset is all about how owning less creates an opportunity to live more. Minimalism isn't about removing things you love. It's about removing the things that distract you from the things you love. It's about living more by owning less. So focus on the benefits and make even more progress than you ever dreamt possible.
The Minimalist Home has helped people all over the world own less stuff by providing a room-by-room, step-by-step process to declutter their home and refocus their life. If you've read the book, thank you.
If you haven't read the book and are looking for some help and inspiration to own less, you'll love it.