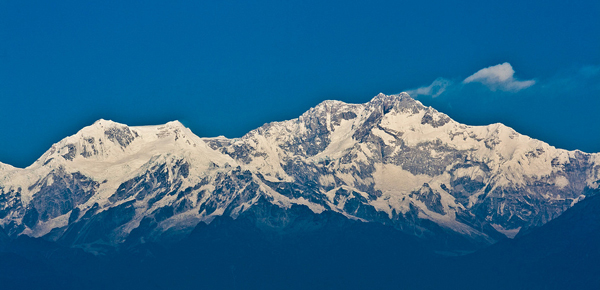 "I count him braver who overcomes his desires than him who conquers his enemies; for the hardest victory is over self." – Aristotle
I have a six-year old daughter. She's lovely and fun and friendly and intelligent. She adds priceless beauty to my world.
She also loves collecting things. And by things, I mean everything. When we are at the park, she collects rocks and flowers and sticks. When we walk through the store, she points out everything she would like to own.
Typically, when she wants something at the store, we say, "Maybe you can put it on your Christmas list." The problem is, she always does. In fact, nowadays, she doesn't even tell us she'd like to buy the item… she just starts with, "I'd like to put this on my Christmas list." Needless to say, her Christmas list has gotten quite long. As a result, I keep telling her, "You should decide which things you really want on this list and take off the rest. Otherwise, you'll end up being disappointed."
I know how Christmas works. I know her parents and grandparents will be forced to make decisions about which items on her list to actually give her. Simply put, she can't receive everything she has written down. The resources are not available to purchase every single thing on the list (and thank goodness).
Because I recognize the reality of Christmas morning, I can see the coming disappointment. Surely there are some things on her list she wants more than others. But if the gift she wants the most is stuck in the middle of everything else, her chances of receiving it diminish dramatically… she'll likely end up with something different instead.
But this is not a post about my daughter's wish list—or even Christmas. It's about something bigger. It's about something even more important. It's about my life… and it's about yours. It's about realizing what is most important in life and removing the distractions that keep us from it.
Because I fear, too often, I make the same mistake as my daughter. I desire too many things. And I am reminded again of this important truth:
Wanting everything is (almost) the same as wanting nothing.
When our desires run unchecked, our list of pursuits grows. And too frequently, the most important desires in our lives get lost in the shuffle. The more we pursue at any given moment, the less likely we are to achieve any of them. Consider how…
the desire for comfort or pleasure contradicts our search for growth.
the desire for worldly success interferes with our opportunity for significance.
the desire for wealth keeps us from accomplishing generosity.
the desire for material possessions limits our ability to live out our greatest passions.
We would be wise to limit our desires—to keep our pursuits focused on the most important and most beneficial to our lives and others. Then, each of our limited resources could be wholly directed toward them. And the opportunity for their accomplishment would increase dramatically.
May our desires be few—but well-placed. Because wanting everything is almost the same as wanting nothing.
And what I really want to do right now is give my daughter a really big hug… which I hope is also on her list somewhere.
Image: Pranav Bhasin