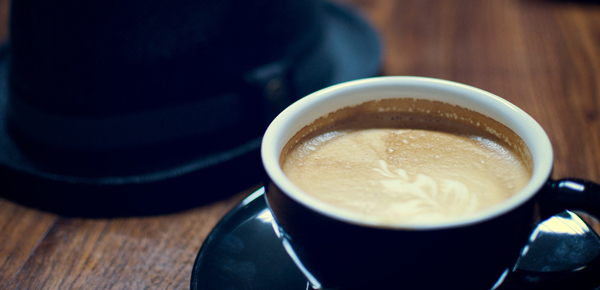 Thank you so much for being part of the Becoming Minimalist community. I trust you are enjoying April. Hopefully, for those of you looking forward to warmer temperatures, the long winter is finally coming to an end.
If you find opportunity this weekend, grab a warm cup of coffee or tea and a few minutes by yourself. I think you will find the following articles to be both inspiring and thought-provoking. Ultimately, may the words call us to simplicity and encourage us to find more life by owning fewer possessions.
Stop Instagramming Your Perfect Life | Relevant Magazine by Shauna Niequist. Everyone's life looks better on the internet than it does in real life. The Internet is partial truths—we get to decide what people see.
Comparison – It's a Losing Game | Slow Your Home by Brooke McAlary. Comparisons are a dangerous way to view yourself in the world, because inevitably, you will lose.
Minimalism For Me. And Minimalism For You. | New Nostalgia by Joshua Becker. An article I wrote defining minimalism in our context… and yours.
Is Giving the Secret to Getting Ahead? | New York Times by Susan Dominus. Helping is not the enemy of productivity, a time-sapping diversion from the actual work at hand; it is the mother lode, the motivator that spurs increased productivity and creativity.
—
If you live in the Phoenix, AZ area, I have two wonderful speaking opportunities this month and invite you to join me.
_ Sunday, April 14 _ Journey Church _ Life Grows Out of Gratitude. As part of Journey Church's Sunday morning worship services, I will be speaking on the topic of gratitude. Gratitude is a discipline I have come to appreciate more and more over the past number of years in my life. It is a topic I write about often and should be considered a recurring theme on this site. It will be a pleasure to present it to a brand-new audience. The 30-35 minute presentation is open to the public. Information available here.
_ Friday, April 26 _ Ignite Phoenix _ The Life-Giving Pursuit of Minimalism. I am excited to be on the Ignite Phoenix presentation list for their next event on April 26 at the Scottsdale Center for the Performing Arts. 18 presenters will be speaking for 5 minutes each on subjects close to their heart. The evening will include passionate communicators covering topics ranging from aliens and Nascar to divorce and minimalism. Tickets are $15 and go on sale Saturday, April 06 at 10:00MST. They will sell out quickly so get yours right away. I'd love to see your smiling face in the audience.
Image: DaveFayram