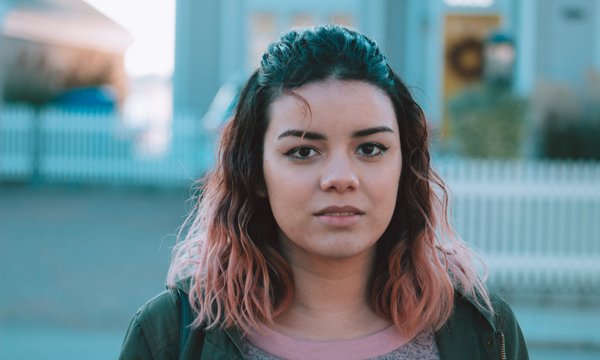 Recently, a mentor was asking me some questions about life:
What is going well for you?
What areas seem to be a struggle for you?
What is something you have learned lately?
Eventually, he asked me a question I wasn't expecting:
What do you need right now?
The question caught me entirely off guard. But almost immediately, I was surprised by both its simplicity and its depth.
Before going any further, I'd like you to answer the question for yourself: What do you need right now?
Go ahead, take your time, I didn't have a quick answer either, I'll wait… What do you need right now?
As I considered the question and weighed my response, I was struck by the blessed reality that this was not an easy question for me to answer.
I assume, if my most basic needs were not being met, this would be an easier question to answer: I need food, I need shelter, I need a warmer jacket, I need money for my overdue rent, I need a cure for my illness… The fact that none of these statements immediately surfaced in my mind is a reality that I did not want to overlook in that moment.
Equally so, my mind did not race to a vacuum in my relationships. I did not immediately declare: I need a spouse, a loving dad, an engaged father for my children, or my child to begin making wiser decisions with the direction of his life. Again, I will count my blessings in this regard.
Through this question, I was confronted with the important reality that when it comes to the most essential needs of safety and belonging, I have what I need. Matters of faith and spirituality did not arise either as I feel content that my needs are being met in that arena as well.
What then, do I need right now?
As I continued to contemplate an answer, I was struck by a second realization. When asked, what do I need in life right now? There was little thought of physical possessions. Needing another physical thing in my life couldn't have been further from my mind.
I was not drawn to answer: I need a nicer car, a bigger television, a newer phone, or that new style of shirt with holes where shoulders are supposed to be. Literally nothing of a physical sort came to my mind.
My answer centered on far more important goals and ideals which I hope to accomplish with my life. I need help keeping balance. I need help being a more loving husband and father. I need a healthier and more consistent habit of meditation and solitude and prayer in my life. These are the things I need right now.
That is why I wanted you to answer the question for yourself. (It's also why I patiently waited—if you remember). Because how we answer that question is important. Equally important, it is essential to evaluate how we are living in response to it.
My guess is that most of us, when asked "What do you need right now?" would not answer with anything that comes from a department store or retail website. We have far more significant needs in our lives. Far more important pursuits that we wish to accomplish.
An important follow-up question to the original one, might be, "How much time and energy are you putting into seeing those needs met?" vs. "How much time and energy are you wasting pursuing things you don't actually need and don't actually matter?"
One of the greatest benefits of owning less I have discovered is that my most limited resources have been freed up in significant ways. When I waste less time and money shopping or caring for physical possessions, I discover more time and money and energy to pursue those things I actually need to live a heathy, fulfilled, and accomplished life.
I don't know what comes into your mind when you ask yourself the question, "What do I need right now?"
If the answer centers on shelter or warmth, I hope you find it soon. If the answer centers on love and relationships, again, I hope you find it.
But if those most basic needs have already been met in your life, and what you need right now centers more on pursuits of significance, I hope and pray you will find the strength and the will to direct your resources toward it. Reject the foolish pursuit of physical possessions—that is not what you need most in your life right now.
You need something bigger, more important, and more significant. May you find freedom in your life to pursue it.