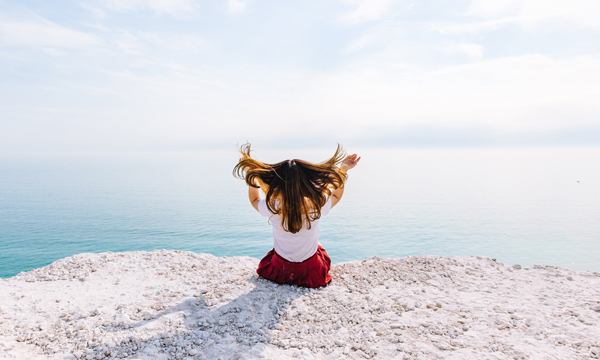 Some people I speak with get nervous when they hear the term minimalist. For them, it conjures up images of destitution, barren walls, and empty cupboards. Rightly so, they decide that is no way to enjoy life. Believe me, I agree—that is no way to enjoy life.
They seem to assume that minimizing means throwing out everything or, at any rate, almost everything. That's not the case at all. Rather, minimalism is about living with less, and as I often say, less is not the same as none.
Minimalism is the intentional promotion of the things we most value and the removal of everything that distracts us from it.
It's about living with what you need. And that is always going to look different from one person to another and one household to another.
If you were to walk into my home today, you would probably not immediately assume that a minimalist family lives there. In our living room, you would find seating for five, a family photo, a rug, a coffee table, a clock on the wall, and our television. In our coat closet, you would find jackets, baseball caps, and a few winter-weather accessories. In our kids' rooms, you would find books, craft supplies, and a drum set. The house is tidy and clutterfree, but it is not empty.
We are seeking to live a minimalist life, but at the same time we are still living, breathing, changing human beings. To live is to consume. So we still have possessions. But we have worked hard to escape the excessive accumulation of possessions.
That's what I mean when I use the term "rational minimalism." It's a strategic approach to owning less. I don't advocate getting rid of everything humanly possible and there are no rigid rules that need to be followed. Instead, I encourage people to get rid of what isn't necessary so they can better pursue their goals in life.
This process requires rationality, intentionality, and a thought-out approach to discern what to keep and what to get rid of.
Take my life for example: We live in the suburbs of Phoenix and have two teenage children. We are active in our community. We like to entertain, show hospitality, and host small groups from our church in our living room. We love when our kids' friends come over to play. I am a writer and my wife does bookkeeping. Our life is not identical to anybody else. It is our life—nobody else's.
If we were going to become minimalist, it would have to be a style of minimalism specific to us. It would require us to ask questions, give-and-take, identify what we most value, and be humble enough to change course when necessary. It must be a style of minimalism that allows us to pursue our passions while discarding all the distractions that keep us from it.
The minimalism that works for us is almost certainly going to look different than the minimalism that works for you.
Find a style of minimalism that works for you. One that is not cumbersome, but freeing—based on your values, desires, and passions.
I am passionate about my soul, about my family, and about loving and influencing others. I focus on these priorities above everything else. Minimalism is a means to these ends for me. It removes physical distractions so I can realize my greatest priorities. So I ruthlessly get rid of what I have to in order to be true to my objectives. But if there are things that help me live my life the way I need to, I keep them and I use them. I don't feel guilty about them at all.
It can be the same for you as you choose to walk down the path of minimalism. Don't make the mistake of thinking you have to live with nothing. Live with whatever possessions give you the life you want.
This is a rational approach to owning less. And it's the only approach that will free you to experience the life you want to live.