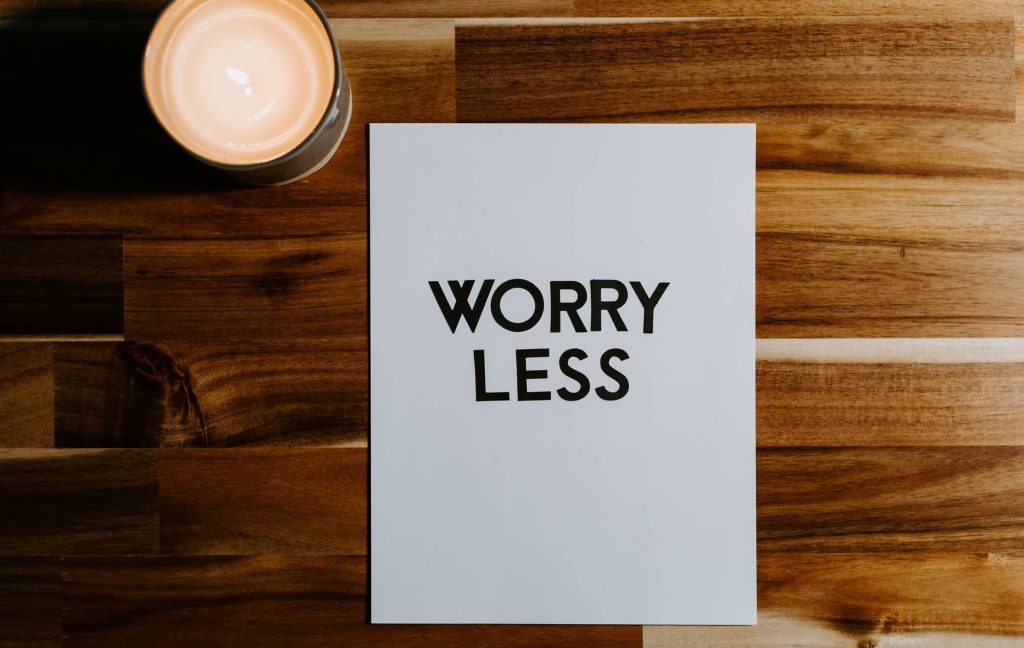 Over the last 12 years, I've made quite a few changes in my life. Some changes were small, others big. Some I kept, others I discarded.
Very few lasting changes involved the immediate addition or removal of a new habit. Most of the changes that stuck in the long run were simply slight adjustments to my life.
I know some people debate the usefulness of New Year's resolutions. Often, this is because people simply attempt too much. Rather than adopting an approach of "1% better," they think resolving to change 100% is the way to go. But that rarely works.
A better approach is to start where you are, with the life you are living, and make slight adjustments.
For example, rather than saying, "I am going to exercise every day this month." Try, "I am going to exercise more than I do now." You get to decide what that "more" looks like exactly. Your improvement doesn't have to be drastic to begin moving your habits in a positive direction. And getting just 1% better every week adds up quickly.
To that end, here are 12 "More or Less Resolutions" you could start today to improve your life forever:
1. Own less stuff.
I cannot begin to explain how much my life changed when I decided to own less stuff. Owning fewer possessions freed up time, money, space, and energy in my life—in both the short run and the long run.
Make this the year you decide to own less and recognize again that your life is too valuable to waste chasing and accumulating material possessions.
You don't have to own nothing to experience the benefits. Begin by owning less in some intentional ways. And see the impact that it can have.
2. Watch less television.
Want to make an immediate positive change in your life? Turn off one television series, watch one less hour of tv each week, or designate one evening for no television. You don't need to cut television entirely, or even give up your favorite show. Just watch a little bit less.
What will you do instead? Especially if you are home alone? I'm not sure. And maybe you aren't either. But you'll never know how much greater of an impact you can make with your life until you stop spending your days watching others live theirs.
This resolution could also apply to YouTube, Tik-Tok, or social media.
3. Eat a healthier diet.
Eating healthier is no doubt one of the top resolutions made by people every year. As well it should be. A healthy diet fuels a healthy body to live a healthy and fulfilling life.
Rather than trying to change your entire diet at once, look for incremental ideas. Instead of cutting out sugar entirely, maybe you could remove it a couple days each week. Rather than switching to a no-meat diet on a whim overnight, add an extra vegetable to each meal.
Sometimes switching your diet overnight works, but that's rarely the case. Instead, look for smaller ideas that move you closer and closer to that ideal.
4. Spend less money on unnecessary purchases.
We all need food, shelter, and clothing. To live is to consume and that requires the use of financial resources. But too often we confuse unnecessary purchases with actual needs. And when we do, money gets even tighter and financial stress builds.
Take a good look at where your money is going, especially if you are struggling. Can you find just one or two recurring purchases that are unnecessary? If so, cut back on them in the coming year.
If you want more financial resolution ideas, here's a list of ten.
5. Read more books.
How many books did you read last year? 12? 3? 0?
Whatever that number was for you, read more this year. There is benefit in both fiction and nonfiction.
6. Become more generous.
I don't think you'll ever regret a life lived for others. In fact, the science supports this assumption that the most fulfilled lives are those lived for others.
So how can you be just a little more generous with your life this year? Give a little more money? Volunteer a few more hours?
7. Ask more questions.
One of the best pieces of life advice I ever received came from a gentleman, just a few years older than me, sitting down for dinner at a friend's house.
He said to me, "One of the easiest ways to become interesting is to learn how to ask good questions." That was over twenty years ago, and I've never forgotten that. It has entirely changed how I interact with others—both new people I'm just meeting and people I've known for years.
Try it yourself this year. Make a special effort to ask more questions of the people around you.
8. Complain less.
Complaining is almost never a positive reaction to our circumstances. There are times when notifying someone of an injustice is good and proper. But most of the time, we complain simply because things aren't going exactly as we want them.
Complaining has a negative effect on ourselves and the people around us. It brings everyone down. I know this is a tough resolution to measure because we don't usually realize how much complaining is a part of our lives.
But I'd recommend trying to go a full day without verbalizing any complaints. A little while later, try the experiment again. The more you try it, the more you'll notice complaining when it happens.
9. Appreciate your spouse more.
Too often, we expect the most from the people we're closest to. We'd never make the same demands on our boss or co-worker as we do on our spouses.
When it comes to our spouses, it is easy to notice all the things we wish they were rather than appreciating all the good we see every day.
This year, resolve to appreciate your spouse more than you did last year. More compliments, more flowers, more conversations, more dates, more selfless service. You made a lifelong commitment to your spouse. Make sure your relationship is heading in the right direction this year.
10. Get more exercise.
This resolution is the perfect example of a more/less decision. If you are not active at all, resolving to go running every day this year is a resolution that will likely fall in the first week.
Instead, just decide to add more exercise to your daily routine. We've all been reminded of the importance of physical health these past two years. So add in just a little more than last year.
If you didn't exercise at all last year, go for two walks/week. If you were haphazard in your physical exercise last year, set aside a specific time each week to create more consistency.
11. Pray more.
Regardless of your faith or non-faith beliefs, I'm a fan of prayer. Even if you don't believe in God, there are still benefits to being still, expressing gratitude, and articulating heartfelt desires.
If you have a religious faith, resolve to pray more this year—whatever that means for you.
If you do not have a religious faith, consider how prayer might change you. It slows our mind, calms our spirit, and centers our heart. It removes our mind from the culture of consumption that surrounds us and calls us to identify our desires and articulate our values.
12. Dream bigger dreams for your life.
You are unique and important. You hold the potential to make a significant difference in the lives of others. Maybe that means you can make a world of difference to one, or maybe that means you can be the one to make a difference to the entire world. But you never will until you believe that you can.
This year, starting today, dream bigger dreams for the person you can be and the impact you can make. Refuse to just coast through life holding out until it's over. Live intentionally, for others, and your life will be the one that changes the most.
This coming year holds incredible potential for you. Take hold of that. Not by falsely claiming the potential to make sweeping changes overnight, but by resolving to get just a little bit better in the areas of life that matter most. Once you begin taking a few steps in the right direction, you'll be surprised how far you can get.