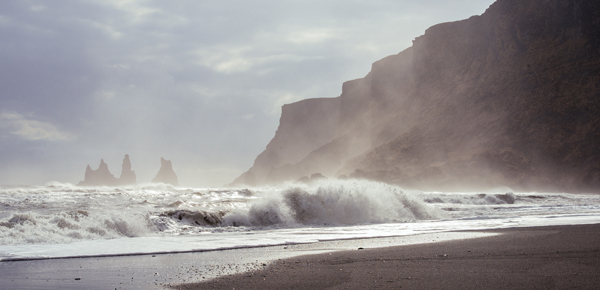 "If you don't fit in, then you are probably doing the right thing."
In high school, I played tennis and my favorite class was Accounting. I found out pretty early that the tennis team didn't get invited to many parties…neither did the accountants.
On the other hand, my twin brother started on the football team, the basketball team, and the track team. He was pretty much one of the stars on each.
One of my best friends was three years younger than me and lived across the street. My brother hung out with the guys three years older.
Fortunately, I had plenty of free time to reflect on life while sitting alone at home—usually while my brother was hanging out at some party somewhere.
There was plenty of opportunity for me to long for the day when being one of the cool kids didn't matter.
Some days, I think I'm still waiting.
A few weeks ago, I was in a local clothing store with my wife. I needed new pants (something about a hole in the crotch of my old ones). They sold pants. It seemed like a good fit.
As would be expected, we were not the only shoppers in the store. And I was not the only one using the dressing rooms. In fact, I wasn't even the only one asking my wife for her opinion.
As I emerged from one of the dressing rooms wearing a khaki pair of pants, I noticed a young female shopper striking up a conversation with my wife.
The shopper began, "Do you think this shirt looks good on me? I think it looks a little boxy."
"Yeah, you're right. It does look a little boxy on you," my wife answered.
The young woman replied, "Yeah, I know. It's just that everybody is wearing this style now. Honestly, I just like wearing t-shirts and jeans. I really don't know what to do."
Of course, in my mind, the answer was simple: It doesn't matter what everyone else is wearing, buy the type of clothing you like best. Spend your money on something you really love, not just the current fashion trends at parties and in the magazines.
But I know full-well it's not always that easy.
The pull towards conformity can be strong. The desire to fit in with popular culture is significant at times. And no matter how old we get, the desire to run with the cool kids can still remain.
But within each of us is a desire that is even stronger—the desire to be ourselves, to embrace the things we love and enjoy and make us unique.
One of the best decisions we can make is to reject the cultural expectations that shift and change with the wind. And to accept the fact that we don't need to run with the cool kids to be happy.
We can choose to be ourselves instead.