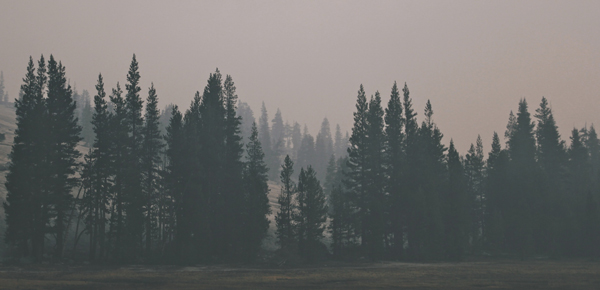 A few months ago, my wife and I took our kids on a short weekend trip to the mountains. As we pulled out of our neighborhood and merged onto the four lane highway, we suddenly realized an important detail for the trip had been left undone.
Kim and I both assumed the other person was going to make the necessary arrangements. As a result, neither of us had accomplished the task. And now, the trip had already begun.
The problem would ultimately be fixed with a little extra time and money. But in the moment, our conversation abruptly ended. Tenseness ensued. And both of us stared silently out the windshield in disgust.
After a few short minutes, one little voice called out from the backseat, "Umm, are you guys ever going to talk again?" The silence had become unbearable.
I was reminded again how silence has become a difficult atmosphere in our society.
In our homes, we turn on our televisions. In our cars, we turn on the radio. When we exercise, we put on our headphones. Even when waiting in elevators or on hold with customer service, sound fills the void.
It seems we have become uncomfortable with the very presence of silence in our lives. We speak of "awkward silences" in a room full of people. We fear that brief moment when we meet someone new and aren't quite sure what to say. And I remember being on countless dates growing up where any lapse in the conversation meant the entire relationship was doomed forever.
My family even pokes fun at me when I mute the television during commercials—as if the idea of sitting in quiet for 2 minutes is too long.
But in a world filled with noise, silence becomes even more important.
It is no secret we are bombarded everyday with countless messages.
Advertisements from every flat surface and frequency tell us what to watch, where to go, and what to purchase. Countless artists fill canvases, screens, and printed paper hoping to convince us of their worldview and beliefs. Political pundits from every aisle and experts from every imaginable field speak boldly about how we should proceed on the most important issues of our time.
Meanwhile, silence quietly calls for our attention. Because only in extended periods of solitude, can we rediscover our hearts and the voice of timeless wisdom in our lives.
The benefits of silence and solitude in a noisy world are significant and life-giving. In quiet moments of reflection:
We remove the expectation and influence of others.
We hear our heart speak clearly.
We reflect on our past and chart our future.
We find rest and refreshment.
We break the cycle of busyness in our lives.
We become better equipped to show patience and love to others.
While anyone can experience silence at any time by finding a quiet place to sit for an extended period of time, I have found solitude does not occur naturally in our noise-centered world. It must be intentionally pursued by each of us.
But for it to be pursued, it must first be valued and desired.
Be reminded of the importance of silence and solitude. Make its presence a habit in your life—both in small ways and in big ways. You've got nothing to lose. And your whole life to gain back.