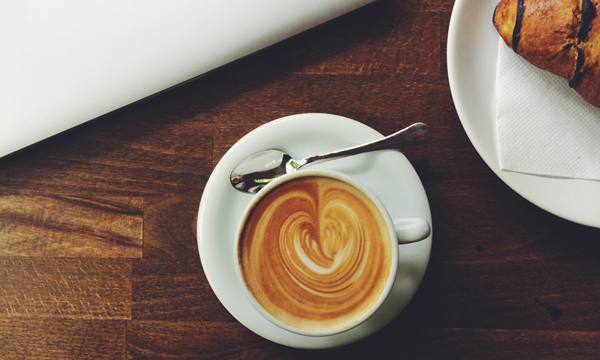 A special thanks to each of you for making 2018 such an enjoyable year at Becoming Minimalist. It was my tenth.
This website continues to reach people beyond my wildest dreams as we grow every year in new and unbelievable ways. As before, this growth has occurred because of the support from readers like you—thank you for helping to spread the inspiration.
Thank you for sharing this website. But even more, thank you for sharing the life-giving message of owning less.
Here are some numeric representations of our growth:
Becoming Minimalist reaches 1.2M unique visitors/month.
Our Facebook group grew from 855,000 to 1,300,000 followers.
Twitter followers increased from 56,000 to 65,000.
190,000 people currently receive Becoming Minimalist posts via email. Sign-up here to do the same.
Simplify Magazine, our digital, quarterly magazine grew from 27,000 to 113,000 subscribers.
10,100 new people went through our Uncluttered Course last year.
But some of our most significant successes this past year are not found in the numbers above:
In case you missed any, here are the top posts on Becoming Minimalist from 2018.
Most Popular Posts from 2018 (as determined by readers):
7 Life-Changing Perspectives To Overcome Your Family's Obsession with Stuff. If your family struggles with owning too much, consider these seven life-changing perspectives to help overcome your family's obsession with stuff.
How to Craft A Life You Don't Need to Escape From. Instead of wondering when your next vacation is, maybe you should set up a life you don't need to escape from.
12 Reasons I Like Owning Less. There are many reasons people live a minimalist life. Sometimes it is forced upon them. But that is not my story. I live a minimalist life because I like owning fewer things.
How to Handle Sentimental Clutter. What to do with the sentimental things you've collected over the years.
20 Places to Donate Used Books. Books are an important part of our lives. When we decide it's time to part with them, we want to know they are going to a nice home where they can continue to enrich and improve other people's lives.
My Personal Favorite Posts from the past year:
Jump While You Can. Jump while you can. Because life changes quickly. And there may come a day soon when you are not able to jump.
Focus on the Reasons You Can. It is vitally important to discipline ourselves to focus our thoughts on the reasons we can, rather than the reasons we can't.
THAT Person is More Important Than Your Phone. There's nothing wrong with phones. I appreciate all the positive changes they have brought into my life. But too often, they distract us from the people around us—both friends and strangers.
Still the Most Important Piece of Financial Advice You'll Ever Receive. There's a reason ten out of ten financial advisors recommend it.
Most Popular Guest Posts in 2018:
How to Live a Happy Life? Science Says to Focus on These 10 Things by Jay Harrington. It's clear from the science that the acquisition of bigger and better things won't make us more happy. So what will?
The Endowment Effect: Why You Can't Let Go Of Your Possessions by Louis Chew. The Endowment Effect is the tendency for us to overvalue things we own. It explains why we are so unwilling to give something up once we have ownership of it.
I Joyfully Decluttered These 5 Things to Boost Happiness by Krista O'Reilly-Davi-Digui. It is neither the pursuit of simplicity nor absence of stuff alone that determines my happiness.
What I've Learned From Not Buying Anything For the Past 6 Months by Britt. After six months on the no-buy train, I've learned a thing or two about myself, my consumption habits, and the process of shopping bans themselves.
Most Popular Outgoing Links from the past year:
Extreme Frugality Allowed Me to Retire at 32 – and Regain Control of My Life by Elizabeth Willard Thames. Elizabeth abandoned a successful career in the city and embraced frugality to create a more meaningful life. It enabled her to retire at 32 with her family to a homestead in the Vermont woods.
Seven Things I'd Do Differently If I Got A Minimalist Do-Over by Britt. Now that I'm five years in, I've had the chance to reflect. If I became a minimalist today, there are a few things I would do differently.
4 Things We Think We Need Today that Won't Matter at All in the Long Run by Marc and Angel Chernoff. Most of us suffer from a severe misalignment of our priorities, even though, deep down, we know our lives are quickly passing us by.
9 Hard Truths About Clutter You Need to Hear by Erica Layne. Once we've decided we're done owning belongings, they don't magically cease to exist.
Whether you have been reading Becoming Minimalist for one week, one month, one year or longer, thank you. This blog owes its success to the support of its readers. Thank you for reading. And thank you for sharing these posts with others.
We look forward to an exciting 2019.
I am excited about the early popularity of The Minimalist Home and the opportunities that might arise from it. Uncluttered will be launched three times this year. The first edition of 2019 begins on January 15th. You can sign-up now to receive an email notification when we open registration on January 1st.
No doubt, in the coming year, Becoming Minimalist will continue to evolve and be redefined. But it will always stay true to its core message that there is more joy to be found in owning less than can be found in pursuing more.
We will continue to invite as many as possible to discover this truth in their lives. And I hope you will join us.