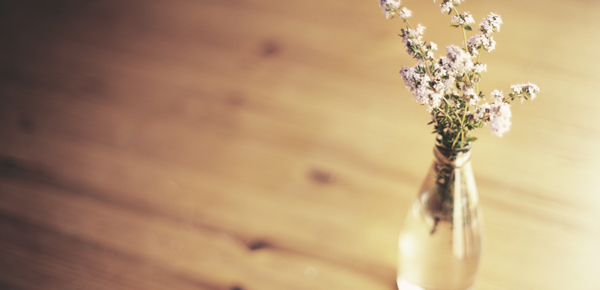 "All journeys eventually end in the same place, home." —Chris Geiger
I am 38 years old. And I have lived in 16 different homes.
Now, most of these moves took place when I was young. But since getting married to my wife 15 years ago, we have lived in 5 different homes. Needless to say, moving is something I have become accustomed to. And as a result, I have become familiar with the process of buying and selling houses.
Each time we have sold a home, we have been advised by our realtor to "stage our home for selling."
So then, in the weeks prior to our house hitting the market, we spent numerous hours "staging our home" for the sale. We did the research describing what makes a home attractive to a potential buyer and put most of their recommendations into place. By the end, our house looked better than it ever had since moving in—and then we sold it to some lucky family.
Each time, I can't help but be struck by the irony of the situation. We spend countless hours getting our home into its best possible condition, only to leave it? Most of the time while staging our home for sale, I wondered why we had never put in the effort to stage our home for living. You know, so we could have actually enjoyed it more while we called it home.
To not make the same mistake we did, consider setting aside a weekend to stage your house for living. The process will take some time, energy, and money. It will take some intentional effort. But in the end, your home just may look better than the day you bought it. And maybe, just maybe, it could be a little bit of fun too.
A Step-by-Step Process to Stage Your Home for Living.
Remove 1/3 of your possessions. Those who stage a home for sale will tell you to remove roughly 33% of your personal possessions from the property. Less stuff means your rooms/closets have room to breathe and feel more spacious. A decluttered home is calm and inviting.
This may be easier if you were actually moving (natural purging almost always takes place during transition), but if you wouldn't take it with you when you moved, why let it take up space in your life today?
Grab some cardboard boxes and walk through your home room-by-room, closet-by-closet, and drawer-by-drawer. Collect all the stuff you no longer need or love. Donate it, sell it, or give it away.
If you need some added inspiration in this area, try our e-book, Simplify.
Find a home for everything. Walking again through your home, make note of the items that are stored in your field of vision (think countertops, toys, entertainment units). Why are those items stored out in the open? Are they in the wrong room? Are they too big to be stored out of sight? Is their proper home too crowded? Intentionally identify the visible clutter. Ask questions to identify the problem. And brainstorm a new solution.
Find new places to store these items out of sight. Visible clutter pulls at our attention and distracts us on an ongiong basis. On the other hand, clean, undistracted rooms promote relaxation and intentionality.
Declutter counter tops, cupboards, and drawers. Buyers always open cupboards, drawers, and closets. Unfortunately, storage spaces packed too tightly look small, unsightly, and counter-productive. Remove unneeded items from everyday storage spaces. This won't be difficult. You have likely collected a number of items over the years that are no longer necessary. At this point, they are only taking up space in your storage areas. Discard them. As an added benefit, you just may realize you have had enough storage space all along.
Personalize your decorations. Realtors and professional home stagers will ask you to remove most of your personal decorations as it subtly communicates "I live here, not you," to your potential buyer. And that is not a good aura to give the future residents of your home.
However, when staging your home for living, leave the personal decorations. Even better, capitalize on them! Rather than devaluing them, highlight them by removing some of the non-personal decorations in your home. As a result, the ones that make you unique will play a more pronounced role in your home.
Give your bathroom the attention it deserves. Put away personal hygiene products. Scrub bathtubs, toilets, and shower walls. Make clean and bright your goal. It's not glamorous, but it sure makes getting ready every morning more enjoyable.
Consider curb appeal. Realtors will tell you that you can never spend too much attention on curb appeal. Your potential buyer will likely make their decision on your home within the first few minutes of entering. Therefore, first impressions are the most important. And the very first impression they receive is when they pull into your driveway.
If you have children, clean up their toys. If you have shrubs, prune them. Lay fresh mulch. Put some grass seed on the bare spots in your yard. Paint your foundation. Plant some flowers. After all, you pull into your driveway almost everyday of your life. Don't you want to pull into something you'd like to purchase all over again?
Clean thoroughly. Clean the surface. Then, clean deeper. Give extra attention to corners and windows and hard-to-reach areas. Just like in the bathroom, make clean and bright your goal. If you've successfully removed a good portion of personal possessions, you'll find this task far easier to complete.
Complete minor repairs. Take a notepad and create a to-do list of minor home repairs such as wall nicks, paint touch-ups, squeaky doors, running toilets, loose pieces, and burnt out light bulbs. Most of the minor repairs can be handled in less than 20 minutes for less than $15 and can be found with a simple Google search.
Eventually, the repairs need to happen. And if they have to be taken care of before you sell your house anyway, why not repair them when you can actually enjoy them too? The investment sure beats walking back into your bathroom to wiggle the handle on a running toilet 3 times a day.
Tackle a major repair. Roof about to go? Replace it. Leaky basement? Research your solutions. Kitchen appliances barely working? Go for it. These major repairs can be costly. And I'd never advise you to go into debt to stage your home for living. But if the time ever comes when your house does indeed need to be sold, an inspector/realtor will ask you to solve the problems. And if it gets to that, you'll be paying for someone else to enjoy them rather than yourself.
Likely the hardest part of staging your home for living is finding the motivation to get started. I get it. Life gets busy. And without the potential for a future sale on the horizon, it can be difficult to get started. So you just may need to artificially create the momentum to get started in the process. That is, unless the simple fact that you live everyday in this home is motivation enough.
Image: 55Laney69