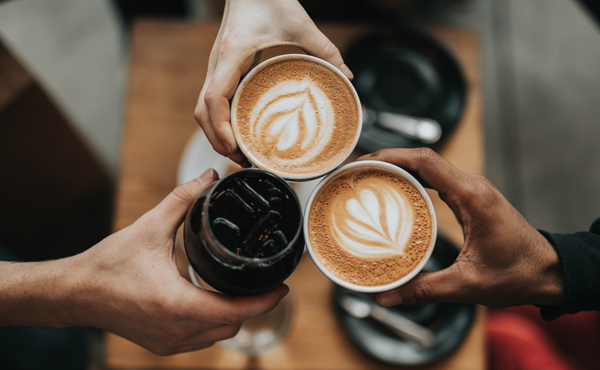 A special thanks to each of you for making 2017 such an enjoyable year at Becoming Minimalist. This website continues to reach people beyond my wildest dreams as we grow every year in new and unbelievable ways. As before, this growth has occurred entirely from the support of readers like you—thank you for helping to spread the inspiration.
Thank you for sharing this website. But even more, thank you for sharing the life-giving message of owning less.
Here are some numeric representations of our growth:
Becoming Minimalist reaches 1.1M unique visitors/month.
Our Facebook group grew from 560,000 to 855,000 followers.
Twitter followers increased from 44,000 to 56,000.
120,000 people currently receive Becoming Minimalist posts via email. Sign-up here to do the same.
In December, our book Simplify was again named a Wall Street Journal Bestseller—almost 8 years after it was first released.
But some of our most significant successes this past year are not found in the numbers above:
The Hope Effect, our non-profit continued to change how the world cares for orphans completing construction on its first family-based home in Honduras and opening our first International office in Mexico. To date, we have raised over $400,000 for family-based orphan care around the world.
I launched a magazine called Simplify Magazine. It is a quarterly, digital publication designed to help families focus on the things that matter most. Each issue centers on one specific topic and gathers experts to dive deep into it. The magazine is ad-free, entirely reader-supported, and currently offering a Buy One, Gift One Lifetime subscription for only $20.
Our 12-week course, Uncluttered is designed to help people own less, live more, and find the life they've always wanted. Over the past two years, over 15,000 people have used the program to create a new life. The next edition of Uncluttered begins on January 9 if you would like to join us.
In case you missed any, here are the top posts on Becoming Minimalist from 2017.
Most Popular Posts from 2017 (as determined by readers):
7 Pieces of Financial Advice That Forever Changed My Life. I sat down recently and reflected a bit on the good men and women who have spoken wisdom into my life. Here are a few of the most significant conversations I've ever had about money.
Here's to All of You Trying to Make the Most of a Bad Situation. If you're going through a difficult time, I wrote this to encourage you.
"Does It Spark Joy?" Is the Wrong Decluttering Question. I can't help but bristle at the phrasing because the question "Does it spark joy?" may actually rob tidying up of its fullest potential in our lives.
33 Articles of Clothing = 25,176 Different Outfits. You'll love a simplified wardrobe. And probably be surprised at the number of options inside it.
Seven 5-Minute Decluttering Projects You Can Accomplish Today. You'll love owning less. Here are some simple tasks to get you on your way.
My Personal Favorite Posts from the past year:
The Joy of Living Within Your Means. From the outside, a life built on credit may appear the life we desire—with its bright lights, bold colors, and the flashy impressions we are able to make. But I'll choose something different.
If You Are Looking for Reasons to Be Happy, You'll Probably Find Them. There is always something to be grateful for in life.
All The Things I Want to Say About Money But Never Do. When we haphazardly spend money on foolish things, we have less remaining for more important pursuits.
What I Learned About Minimalism in Poland. Freedom is a gift. But our freedom is only as valuable as what we choose to pursue with it.
Most Popular Guest Posts in 2017:
Why Kids Need Minimalism by Denaye Barahona. By choosing minimalism, I am trading chaos for calm. I am my children's first teacher. I am my children's biggest role model. It all starts with me.
8 Characteristics of People Who Are Successful At Getting Out Of Debt by Lama Farran. Why are some people successful at paying off debt while others struggle? Here are 8 reasons.
A Guide to Let Go of Your Perfectly Good Things by Zoë Kim. The price of anything is the amount of life you exchange for it.
Most Popular Outgoing Links from the past year:
How to Declutter the Toys by Denaye Barahona. Play with purpose.
Take a Look at the Outfit This DC Woman Has Worn Every Day This Year by Hayley Garrison Phillips. While the idea of dressing in uniform isn't new, the practice has undergone a renaissance of sorts in recent years.
6 Minimalist Morning Routines That Will Calm The Chaos In Your Life by Michele Lian. Mornings are the perfect time to head into life with a fresh start: A new chance to change directions. A new opportunity to think differently than you did yesterday. A new day to be healthier.
The Maintenance Of Everyday Things by Nition. Everything has its extra tasks. Unplug your charger , install the latest updates, turn the taps off carefully… the only real solution being to own less things.
Whether you have been reading Becoming Minimalist for one week, one month, one year or longer, thank you. This blog owes its success to the support of its readers. Thank you for reading. And thank you for sharing these posts with others.
We look forward to an exciting 2018. I will be completing another book (scheduled for release in January 2019)—this one is a room-by-room guide to creating a minimalist home.
Also, as I mentioned, Uncluttered will be launched three times this year. The first edition of 2018 begins on January 9th. You can sign-up now to receive an email notification when we open registration on December 29th.
No doubt, in the coming year, Becoming Minimalist will continue to evolve and be redefined. But it will always stay true to its core message that there is more joy to be found in owning less than can be found in pursuing more.
We will continue to invite as many as possible to discover this truth in their lives. And I hope you will join us.